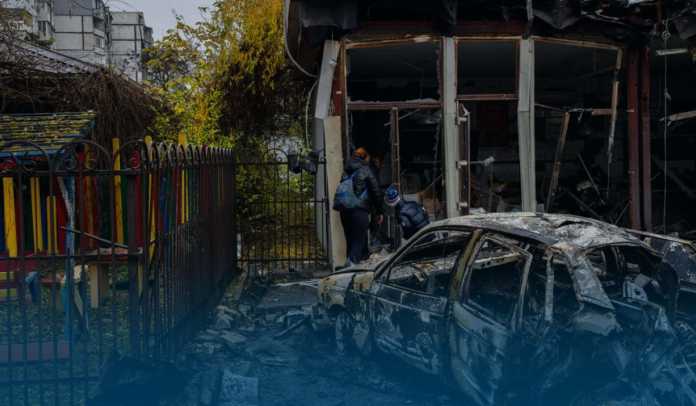 The Russian military has several times attacked the Black Sea port city of Kherson in Ukraine's South for two consecutive days in an escalation of bombardment since Moscow troops retreated from the strategic city half a month before following an occupation now in its 39th week. After regaining the city located on the Dnipro River, the courageous Kyiv Forces kept Moscow invaders planning regarding their next move, bringing pressure on occupiers in defensive lines and forcing them to withdraw.
Maj. Gen. Vadym Skibitsky, the representative of the Ukrainian Defence Intelligence, told the Kyiv Post – Ukraine's oldest English-language newspaper – around thirty thousand Russian military personnel that retreated from Dnipro River's Western side earlier in November were establishing themselves in the southern Kherson and southeastern Zaporizhzhya provinces during the ninth month of the Russo-Ukrainian war.
The officials in Kyiv said the Kremlin continued to launch attacks on the port city of Kherson on Nov. 25 and that at least ten innocent residents lost their lives in Thursday's strikes. And Kherson Governor Yaroslav Yanushevych said on social media that the Kherson Oblast was bombarded fifty-four times on November 24.
Yanushevych continued that Putin-led forces aimed at private residential structures, gas pipes, a shipyard, and school ground buildings. Furthermore, the Governor said that the Russian military launched attacks on Stepanovka – an ancient settlement site (5000-4300 B.C.), Chornobaivka, a Kherson Oblast's suburban village in southern Ukraine, and the urban-type settlement of Zelenivka. In addition, Yaroslav Yanushevych said that, unfortunately, ten died, and fifty-four were wounded in the recent shelling.
America, Europe Sending Military & Financial Assistance to Ukraine
According to the Ukrainian Foreign Ministry, Volodymyr Zelenskyy, the President of Ukraine, said that Ukrainians have to suffer this 'freezing winter' due to massive power blackouts triggered by Moscow shelling. He added Kyiv has to do everything to manage itself to protect its people from this threat.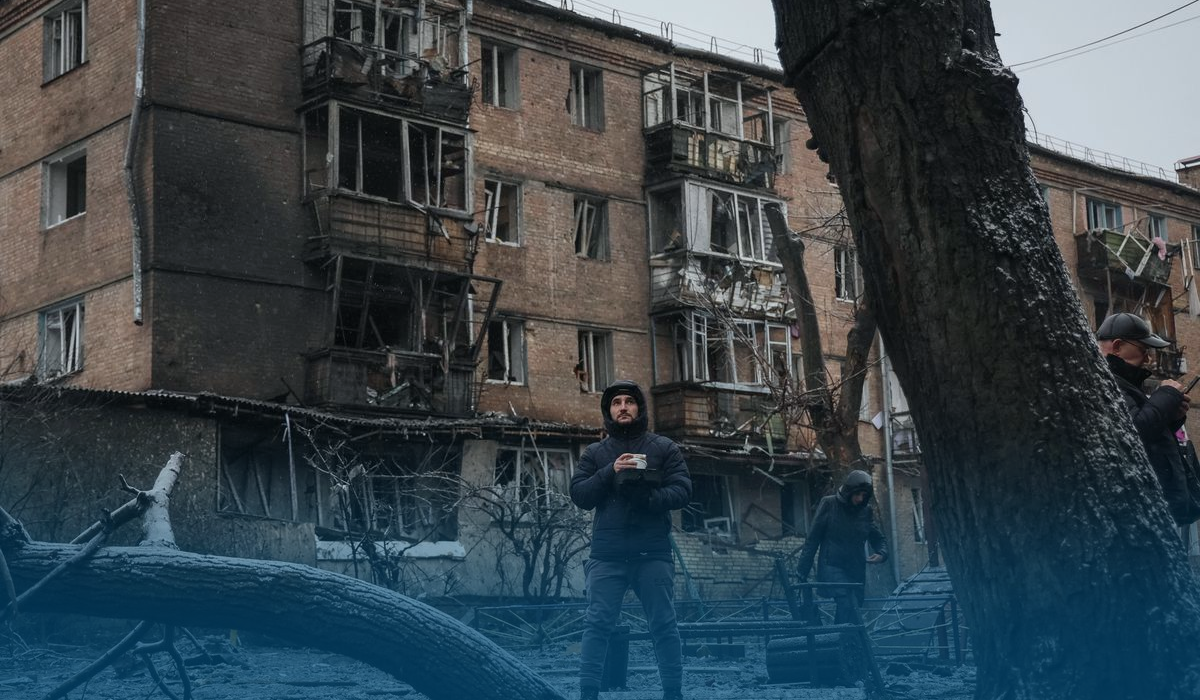 On November 23, the US Defense Department announced that America was delivering an additional USD 400M in arms and military equipment to the Armed Forces of Ukraine, including sophisticated NASAMS and generators, as Putin troops continued to target the power infrastructure and the winter season started. Furthermore, on Wednesday, the Central European state of Hungary announced that it would send USD 195M in financial assistance to war-torn Ukraine to contribute to planned Western support worth USD 19 bn in the next year.
Previously in November, the White House requested about USD 37.7 bn in additional funding from the United States Congress to help Kyiv and further USD 10 bn for COVID-19 relief. The total sum contains around USD 15 bn for humanitarian aid, USD 21.7 bn for defensive support, USD 900M for health management, and nearly USD 626M in energy support as winter sets in.