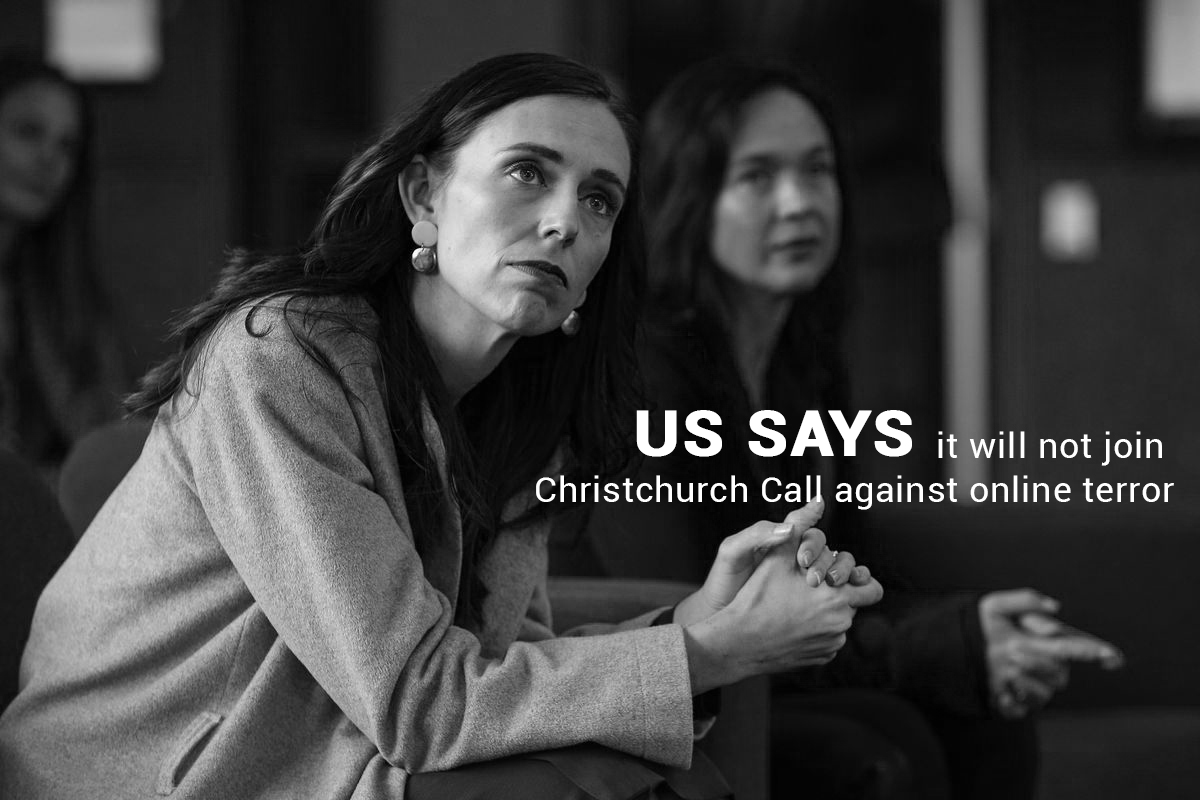 The United States denied joining an International initiative targeted to tackle the online terror spread. The White House stated that it supported the Christchurch Call's intentions, but they were not in a position to join because they believe in the freedom of speech. The remarks came as five of the biggest technology companies of the world assured to tackle extremist material.
The Christchurch Call came after the deadly terror violence that lives streamed on the Facebook account of the attacker. The March terror attack done by a lone gunman on innocent people in two mosques of New Zealand that left fifty-one people dead.
The Nature of Christchurch Call
The Christchurch Call is a volunteer commitment by tech companies and governments to improve their struggles to tackle the online extremist content. New Zealand PM Jacinda Ardern and President of France Emmanuel Macron spearheaded the Call after their meeting with the industry and political leaders in Paris to launch the action.
The initiative outline is voluntary and collective commitments from internet and government companies. It also includes guaranteeing that there are adequate laws of counter-terrorism and that measures require to remove the radical content from social media. It says that on this particular issue, all the action must consist of principles of open, secure, and free internet without negotiating the fundamental freedoms and human rights as well as freedom of expression.
Moreover, it must identify the ability of the internet to act as a force for good, including by promoting improvement, fostering inclusive societies, and economic development. Countries including Sweden, Germany, Australia, and India backed the action, along with tech giants Microsoft, Google, Facebook, Twitter, and Amazon.
The reason behind the Refuse of the US
According to the White House statement, without directly emphasizing specific disputes with the initiative, the need is to protect the free speech. They continue to be proactive in their energies to counter the online terrorist content while also continuing to admire the freedom of expression and press freedom.