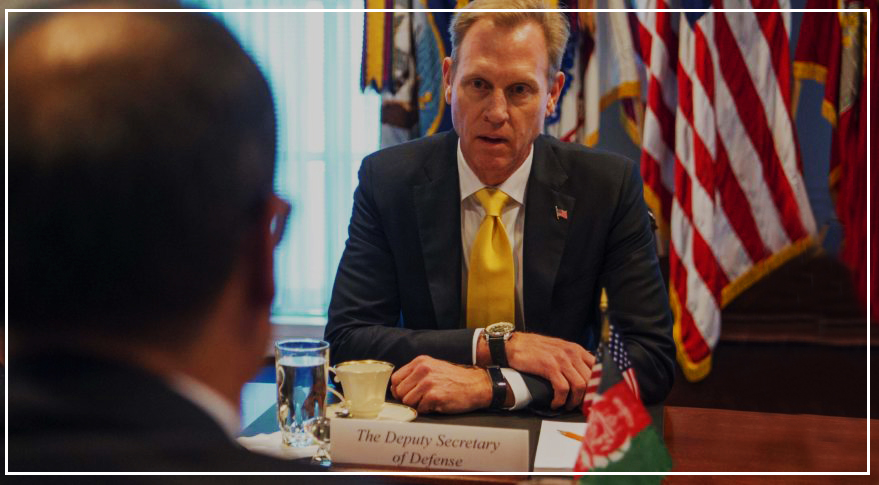 To overcome and reduce the uncertainty regarding the longest ongoing war of the US in history, the acting Defense Secretary of US Mr. Patrick Shanahan arrived the Afghan land on 11 Jan 2019. Whereas, it is an unannounced visit from acting defense secretary.
On the other hand, the US President Mr. Trump asked the benefits of the still presence of the military in Afghanistan publicly. Moreover, he orders his army to leave the Syrian land until December 2019.
Gen. Austin Scott Miller received the US acting Deputy Secretary Patrick after his arrival on Afghan land. According to the CNN Officials, they informed by the US defense officials that Donald Trump makes his decision to withdraw almost 7,000 troops from Afghanistan.
Furthermore, Patrick said that he didn't receive any orders to step down their forces in Afghanistan. He said that he received the task to support and facilitate the ongoing peace talks between the Taliban and Washington. According to the thinkers, these peace talks gives a glint of hope for the end of the running war.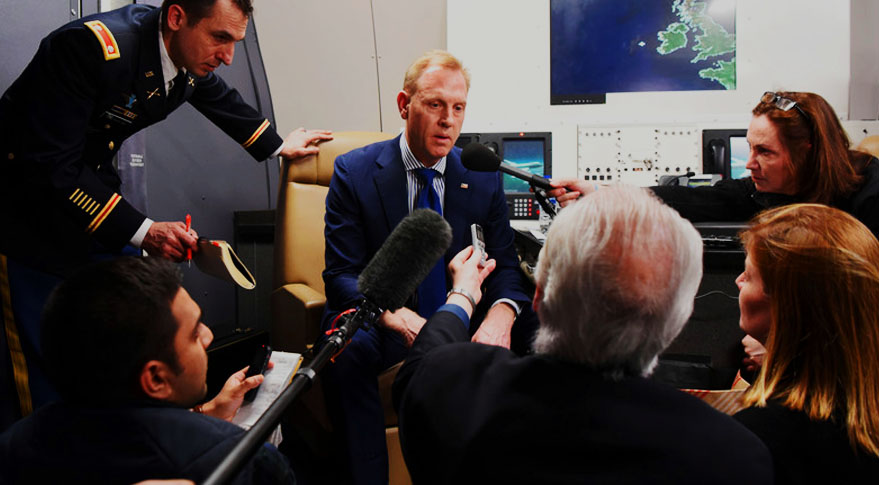 Last month of January, the US special envoy of the Afghan peace process, Zalmay Khalilzad said that both stakeholders agreed to the deal framework. However, before the agreement, it much required to be fleshed out.
On the other side, Zabihullah Mujahid, the Taliban spokesman said that they are hopeful for the progress in talks with the US on vitals affairs. He added, the development of conversation between two sides on other issues is impossible up to the withdrawal of foreign forces from Afghanistan.
Congressional Allies Advised not to withdraw Troops
Whereas, congressional allies and several of Trump's military advisers advised him not to draw troops from Afghanistan. Also, the defense establishment members also criticize his decision of getting out troops from Syria actively.
The think tankers of US-Afghan war are still in the thought that the Taliban are capable of causing significant causalities on forces of the Afghan government. The militants killed about two dozen troops of Afghan in an army base attack in the province of northern Kunduz.
Coalition forces in Afghanistan and the U.S. strongly focused on developing an Islamic state affiliate as ISIS-Khorasan based on foreign fighters mainly from Pakistan. ISIS-Khorasan will continue to raise will a threat to US homeland, Votel said in his report to Congress. Jim Mattis, the predecessor of Patrick Shanahan, resigned in protest against this President's decision. The lecturer of Stanford University, Mr. Brett H. McGurk (the American envoy) supports the option to fight ISIS with the alliance.