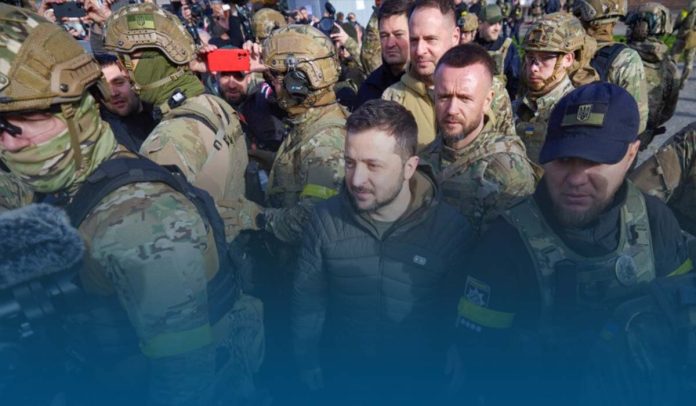 In a press briefing at the U.S. Defense Department, a senior military official said that Moscow troops retreated from the strategic port city of Kherson in southern Ukraine, the provincial capital with a population of 283,649 (2021 estimates).
In addition, on Monday, the Ukrainian President delivered an address to the newly freed Kherson and said Ukrainians are 'ready for peace.' Volodymyr Zelenskyy said earlier that Kyiv doesn't plan to allow media correspondents amid necessary mine-sweeping. On 9 November 2022, Sergey Shoigu, Russia's Minister of Defense, ordered the withdrawal of its military personnel from the Dnipro River's right side under the proposal of the Commander of the Joint Grouping of Forces in Ukraine, General Sergey Surovikin.
The military official said that while they continue to monitor, they do analyze that the Armed Forces of Russia have moved onto the Dnieper River's eastern side and established their fortification lines, therefore surrendering a large swathe of land to the Ukrainian forces to include the port city of Kherson.
The official also highlighted that Moscow forces had been successfully resisting Kyiv's strikes, and the decision to propel the troops was amid the danger of the group getting isolated because of the likely flooding of the territory below the Kakhovka Hydroelectric Station, a run-of-river power station on the Dnipro River in Nova Kakhovka, Ukraine. According to a Russian Armed Forces Army General, all non-combatants who expressed their wish to leave, which is more than 0.115 million, have been moved to the river's left bank.
Canada Increases Ukrainian Defense Aid to 1 Bn Canadian Dollars
Jens Stoltenberg, Secretary-General of NATO, has said that after regaining the important port city of Kherson, Kyiv faces challenging months ahead. On Nov. 14, Stoltenberg admired the extreme courage of Zelenskyy forces following Moscow's pullout from the Kherson Oblast's administrative center and urged continued global support for Ukrainians.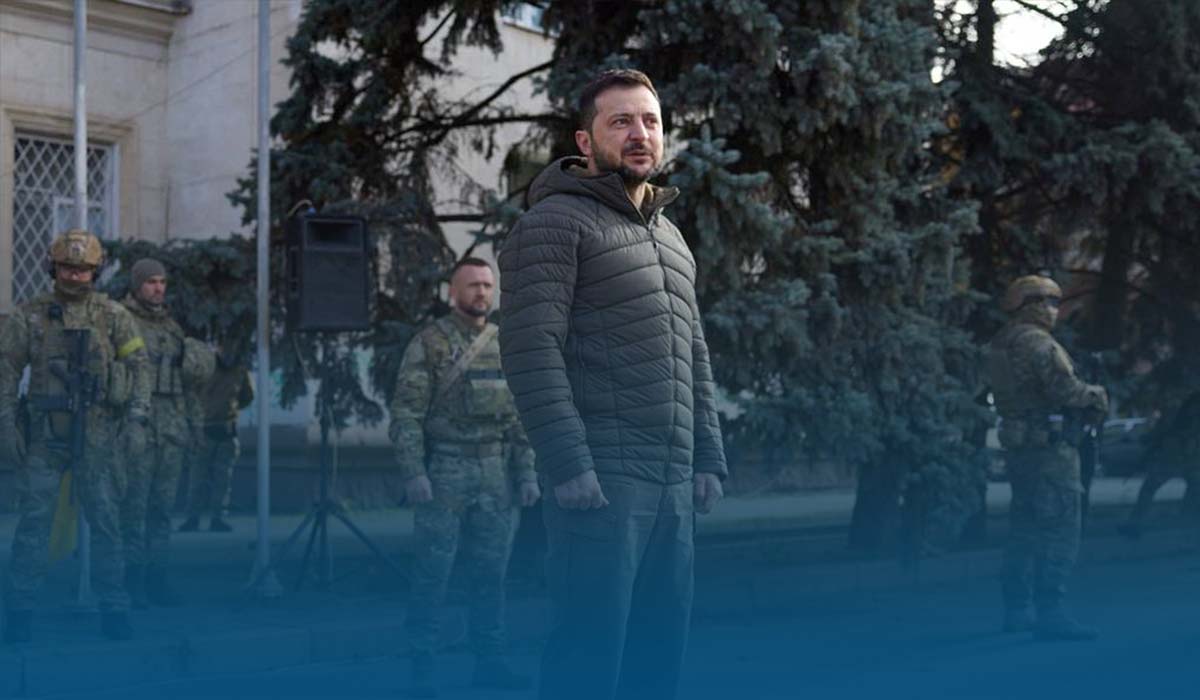 On Monday, Ottawa announced a doubling of its security assistance to Kyiv to USD 750M, as well as new sanctions against Moscow's security and justice officials. Justin Trudeau, Canadian Prime Minister, added that the additional weapons and equipment would assist the Ukrainian forces in fighting off Russia's illegal and unjustifiable incursion, while these latest consequences would impose increased pressure on supporters of the Russo-Ukrainian war.
Moreover, the US National Security Adviser said in a news briefing that Washington is preparing another weapons package for Kyiv, which would have an amount similar to the previously delivered military packages. That would contain additional sophisticated defense systems and ground-to-air missiles.
Read Also: Kyiv Receives First Shipment of NASAMS, Aspide Defense Systems