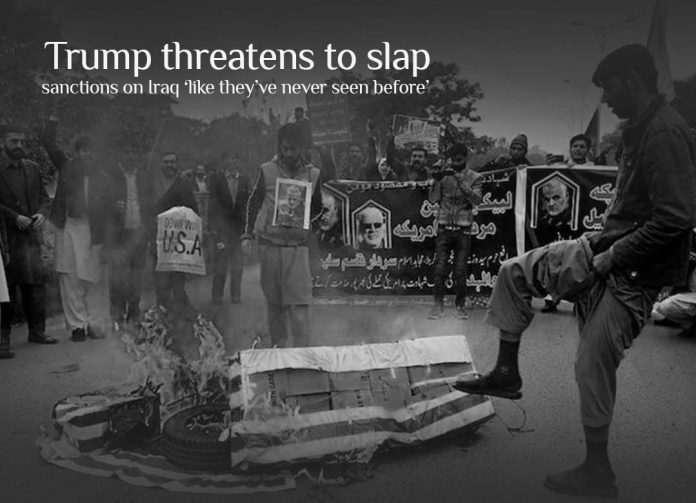 On Sunday, the United States President Donald Trump threatened to impose sanctions on Iraq after the parliament of Iraq approved a resolution calling for the government to remove the foreign military from the country. Last week tensions rose after Donald Trump called for a United States airstrike in Baghdad that killed a main Iranian general, Qasem Soleimani. The United States president said while speaking to reporters on Air Force One that if they do ask them to leave if the U.S. does not do it on a very friendly basis, they will charge them sanctions which they have never seen before ever. It will make the sanctions on Iran look somewhat tame.
Trump said that they have a very amazingly expensive airbase in Iraq, and it cost billions of dollars to construct. Long before his time, they are not leaving unless Iraq pays them back for it. Furthermore, the American President added that if there's any aggression from there side, that will be inappropriate, and the U.S. will impose very big sanctions on Iraq, big ever in history.
Soleimani as the key planner of Iran's military operations overseas
General Qasem Soleimani, the Islamic Revolutionary Guard Corps special forces unit's head, was the main architect of military operations of Iran in overseas. Trump ordered his forces to hit the convoy of Soleimani with an airstrike; as a result, he lost his life late Thursday while leaving Baghdad airport. Along with the top Iranian commander, a key Iraqi militia leader, Abu Mahdi al-Muhandis, also lost his life in the attack. He was the deputy commander of the Popular Mobilization Forces, Iran-backed militias.
In response to the U.S. airstrike, Iraq's government accused Washington of violating its sovereignty. According to the passed resolution from the Iraqi parliament, the government of Iraq must take steps to eliminate the presence of any foreign troops on the land of Iraq as well as ban them from using its land, water or space for any reason. Two United States officials aware with the matter told NBC News that the United States envoy to Iraq set to meet Adel Abdul Mahdi, the Iraqi Prime Minister to talk on Monday about the future of U.S. military troops in Iraq.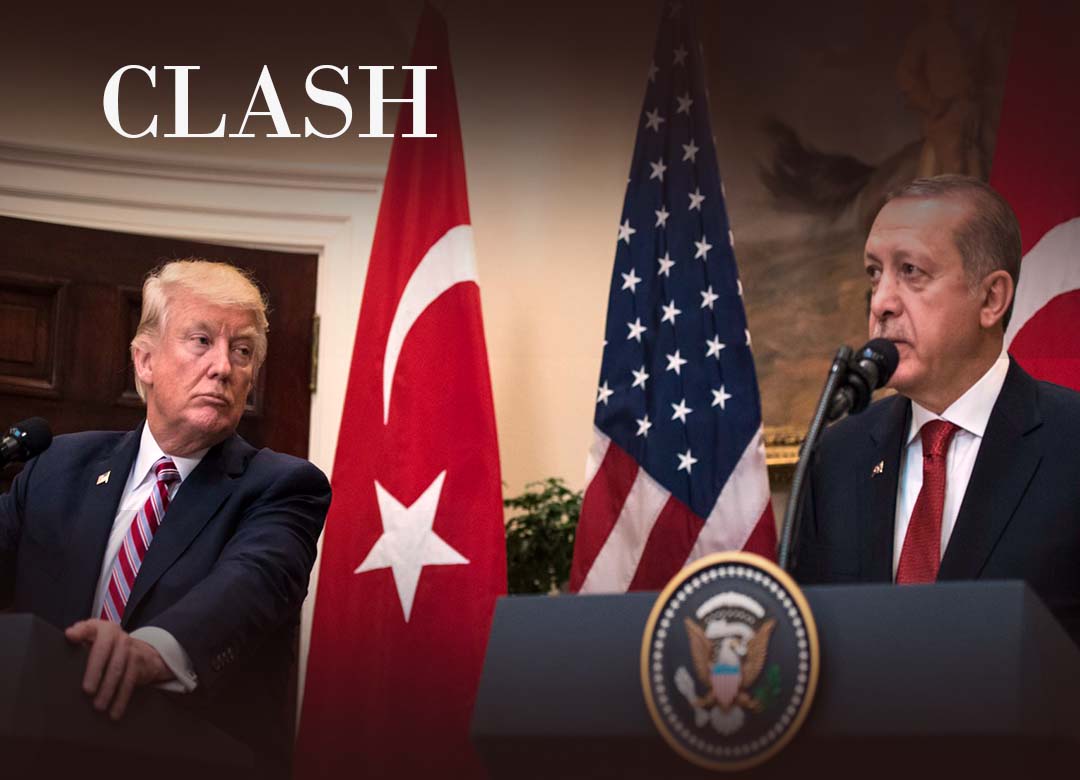 They said that the United States was expecting Mahdi to notify the ambassador about its decision to eliminate the troops of the U.S. in Iraq. The death of Soleimani marked a dramatic boom in tensions between the United States and Iran, that already worsening after Trump in 2018 individually withdrew from the milestone Iran nuclear pact brokered by the administration of Obama. However, Tehran swore revenge for the targeted killing of its commander.
Read Also: Brent Crude upsurge over $70 per barrel after Trump threatens Iraq
Major Retaliation from the U.S. in case of any attack from Iran
On the question from reporters, if he worried about retaliation from Iran, Trump said that if it happens, it happens. If Iran does anything, also there will be major retaliation from the United States. They are allowed to maim and torture U.S. people, and they are allowed to use roadside bombs and kill people. And we are not allowed to touch the cultural sites of Iran. It does not work that way.
Moreover, in a number of tweets on Saturday, Trump said that the United States targeted fifty-two sites at a very high level and significant to Iran and its culture. He said in those tweets that the United States would strike those targets very rapid and very hard if Iran retaliates.
Iran is talking very boldly about targeting certain U.S.A. assets as revenge for our ridding the world of their terrorist leader who had just killed an American, & badly wounded many others, not to mention all of the people he had killed over his lifetime, including recently….
— Donald J. Trump (@realDonaldTrump) January 4, 2020
….hundreds of Iranian protesters. He was already attacking our Embassy, and preparing for additional hits in other locations. Iran has been nothing but problems for many years. Let this serve as a WARNING that if Iran strikes any Americans, or American assets, we have…..
— Donald J. Trump (@realDonaldTrump) January 4, 2020
….targeted 52 Iranian sites (representing the 52 American hostages taken by Iran many years ago), some at a very high level & important to Iran & the Iranian culture, and those targets, and Iran itself, WILL BE HIT VERY FAST AND VERY HARD. The USA wants no more threats!
— Donald J. Trump (@realDonaldTrump) January 4, 2020