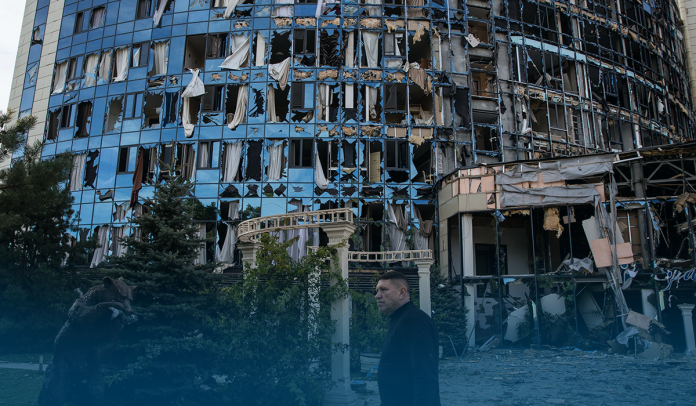 On Friday, Volodymyr Zelenskyy, the Ukrainian President, said his Armed Forces had regained nearly thirty settlements and took back over 386 square miles in northeastern Kharkiv and the port city of Kherson in the country's South over the recent week.
Previously, on Thursday, the Ukrainian officials asserted that forces had clawed back hundreds of square kilometers in East and South and released over twenty towns and cities in about a week.
The President of Ukraine posted a video of his military personnel declaring they'd gained the city of Balakliia in Izium Raion, in eastern Kharkiv Oblast. Zelenskyy's troops also said they'd surged about thirty-one miles through that combat zone after an attack that seemed to take the invaders by surprise.
📷Ukrainian troops raised Ukrainian flag on the roof of hospital in Vysokopillya, #Kherson Oblast. #UkraineRussiaWar pic.twitter.com/2D2Na0Rj1o

— MilitaryLand.net (@Militarylandnet) September 4, 2022
In addition, earlier on Friday, Ukraine's General Staff of the Ukrainian Armed Forces said that receding Moscow troops were attempting to shift injured personnel and damaged ordnance near the Kharkiv region. The unexpected battlefield successes by Ukrainian forces in the country's Eastern region came just a week after Kyiv officials declared the commencement of a predicted counter-attack several hundreds of miles in the country's South.
Furthermore, the surprise forward movement of Ukrainian forces in northeastern Kharkiv is occurring alongside a Kyiv attack near the southern Ukrainian city of Kherson, located on the Dnipro River, where the Armed Forces of Ukraine have recently conducted a counter-attack to regain the strategically important Black Sea port city and the home of major ship-building industry.
Return Protection for Ukrainians
In his nightly address yesterday, Ukraine's Zelenskyy also said his forces are gradually taking back control over more towns and cities lost to Russians, reverting the Ukrainian flag and protection for their people. The US-based think tank, Institute for the Study of War, said that the military forces of Ukraine were just 9 miles from Kharkiv Oblast's Kupyansk, which has an important railroad junction that Russia has been using.
Jana Cernochova, Czech Minister of Defense, and Lloyd J. Austin, the US Secretary of Defense, held a press briefing in Prague, the capital of Czechia, where Mr. Austin said that Washington sees achievement in Kherson now, they also observe some achievement in Kharkiv region, and that is making the US more hopeful.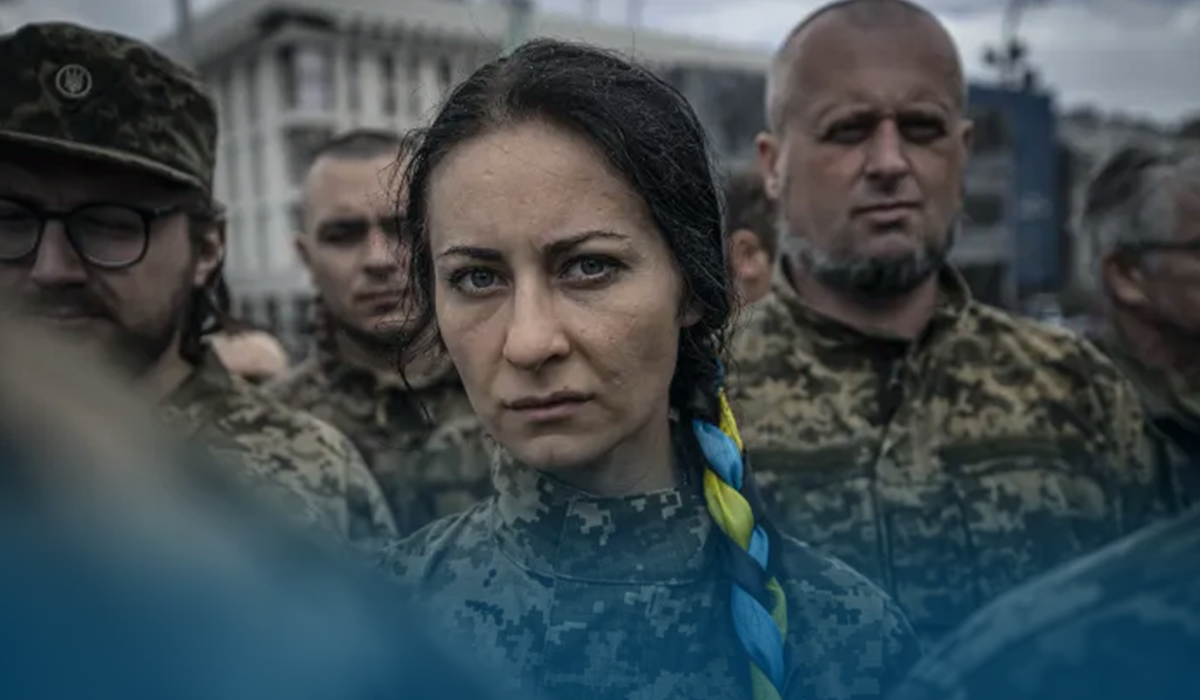 In the meantime, Russian strikes damaged the electrical and power infrastructure at Enerhodar, a Ukrainian city in the northwestern region of Zaporizhzhya Oblast, where plant workers operating Europe's largest nuclear complex live, posing an increasing threat to the facility, according to the United Nations atomic agency.