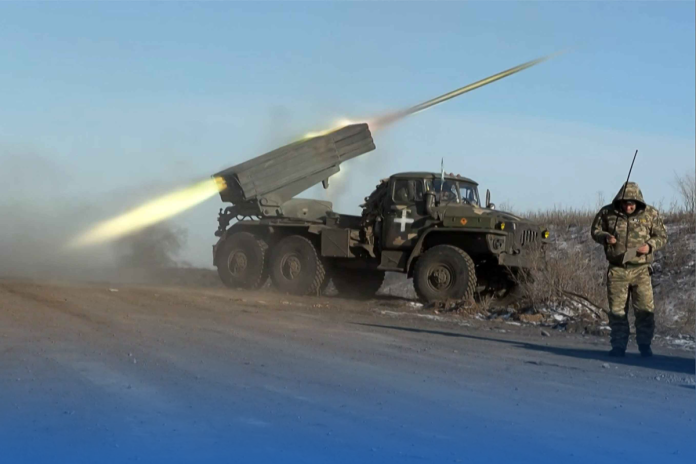 In his nightly virtual address to the people of Ukraine, Volodymyr Zelenskyy, the President of Ukraine, again rejected Moscow's assertions that it has surrounded and seized the town of Soledar in the eastern Donetsk region – the populous Ukrainian province, saying that struggle for control of the city continues. In addition, he told the Donetsk direction is holding out, and they'd do everything possible to boost his country's defense.
According to media reports, there're confusing reports on Jan. 11 as to whether Moscow and PMC Wagner troops had seized control of the salt-mining town, after Yevgeny Prigozhin, a Russian oligarch and the controller of PMC Wagner Network, claimed on Jan. 10 that his personnel had gained the control of the city.
However, the Russian administration said Wednesday that media correspondents should wait for a declaration from the Defense Ministry on the current situation and control of Soledar city, located 12 miles from Bakhmut. Later, the Russian Ministry of Defense said its Airborne Forces had encircled the town from the South and North, and that attack squads were battling in the city center.
Poland & Lithuania to Continue Sending Security Aid for Kyiv
Poland and Lithuania have confirmed that they'd send more weapons and military equipment to assist the Ukrainian Armed Forces in their fight against the Kremlin's unprovoked incursion of its neighboring state. The proclamation comes as the Ukrainian, Polish, and Lithuanian Presidents met during the 2nd Summit of the Lublin Triangle – a regional cultural, economic, mutual military, and political cooperation alliance of three European states – Lithuania, Poland, and Ukraine. According to a statement from the Lithuanian Presidential Office, Vilnius will deliver Bofors L70 anti-aircraft guns and ammo to the government in Kyiv.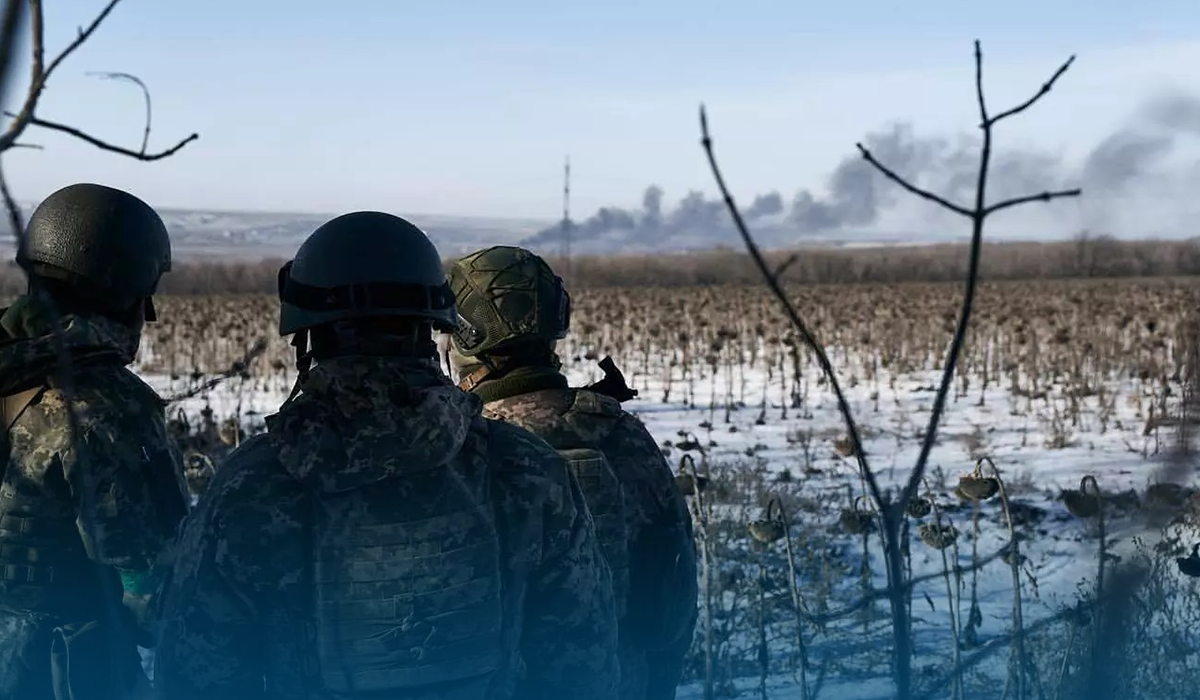 Tokyo Contributed USD 95M to Reconstruct Ukrainian Infrastructure
In order to support Ukraine's post-war recovery, Japan contributed USD 95M to the U.N. Development Program for Ukraine. Oleksandr Kubrakov, the Ukrainian Minister of Infrastructure, expressed gratitude to the Japanese ambassador for his country's massive contribution to addressing Ukraine's post-war recovery.
Grateful to 🇯🇵 @JPEmbUA for contributing US$95M to @UNDPUkraine. It will provide manifold assistance to 🇺🇦in process of post-war recovery. It focuses on 🗝️ areas:crisis management, keeping public services operational, restoring critical infrastructure, supporting businesses, etc. pic.twitter.com/gWn8NlQmK1

— Oleksandr Kubrakov (@OlKubrakov) January 12, 2023
Previously on Tuesday, the Prime Minister of Ukraine said that the restoration of a war-ravaged state is likely to cost around USD 3 bn.
More than ten months after Vladimir Putin ordered an unjustifiable invasion of the former Soviet state of Ukraine, European defense assistance continuously pouring from the United States and the North Atlantic Military Alliance to support Kyiv in keeping the control of the state has reached unparalleled figures. That's currently threefold of Ukraine's defense budget for the continuing Financial Year.
Read Also: Moscow Troops Faced Strong Repulsion in Donetsk's Bakhmut