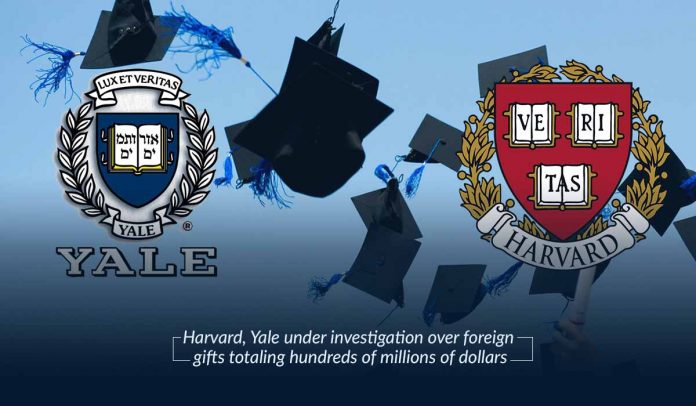 On Wednesday, the Department of Education (DOE) of the United States announced an investigation into Yale and Harvard Universities. It accused both of them of taking foreign gifts as well as contracts having worth of hundreds of millions of dollars. The agency claimed that Yale abortive to report about $375 million in foreign transactions and has not reported any contracts or gifts for the past four years. However, the DOE didn't specify how much Harvard failed to report.
The Higher Education Act's section 117 needs American Title IV-qualified colleges and universities to report any foreign contracts and gifts that surpass $250,000 in value. Moreover, according to federal agency officials, educational institutions must reveal any foreign ownership or control, two times in a year – something several schools failed to do.
DOE send request to Yale over foreign gifts and sources
Yale's public affairs and communication office spokesman gave a statement to Fox News that Yale received a request from Department of Education for records of some specific contracts and gifts from foreign sources under 1965 Higher Education Act's Section 117. Furthermore, they explain that they are going over the request and doing homework to answer it.
The officials of the education department also emphasized concerns about lack of institutional controls of Harvard on foreign funds and quoted Dr. Charlies Lieber's case. He heads the Chemistry and Chemical Biology Department of Harvard University and accused of lying about his connection with the Thousand Talents Plan of the government of China and confessing that the institution lacks satisfactory institutional controls for effective oversight and tracing of massive donations.
In case you missed it, yesterday, Federal Agents arrested Dr. Charles Lieber, chair of Harvard University's Department of Chemistry and Chemical Biology, with lying to the Department of Defense about secret monthly payments of $50,000.00 paid by China & receipt of millions (1/x) pic.twitter.com/gDAaPm56Pg

— Chuck Ruffin (AD USAF) (@sgt_car_man) February 15, 2020
Harvard to respond DOE notice
Office of public affairs and communications of Harvard also confirmed that it received an investigation notice from the DOE, and they respond to it after proper preparation. These allegations came only four days after when Mike Pompeo, the Secretary of State raised concerns about the infiltration of China into the educational system of the United States. Pompeo said that it is common for the officials of China-based in the United States to actively pursue to sow chaos seeds and penetrates to the U.S. sensitive information – particularly on college campuses.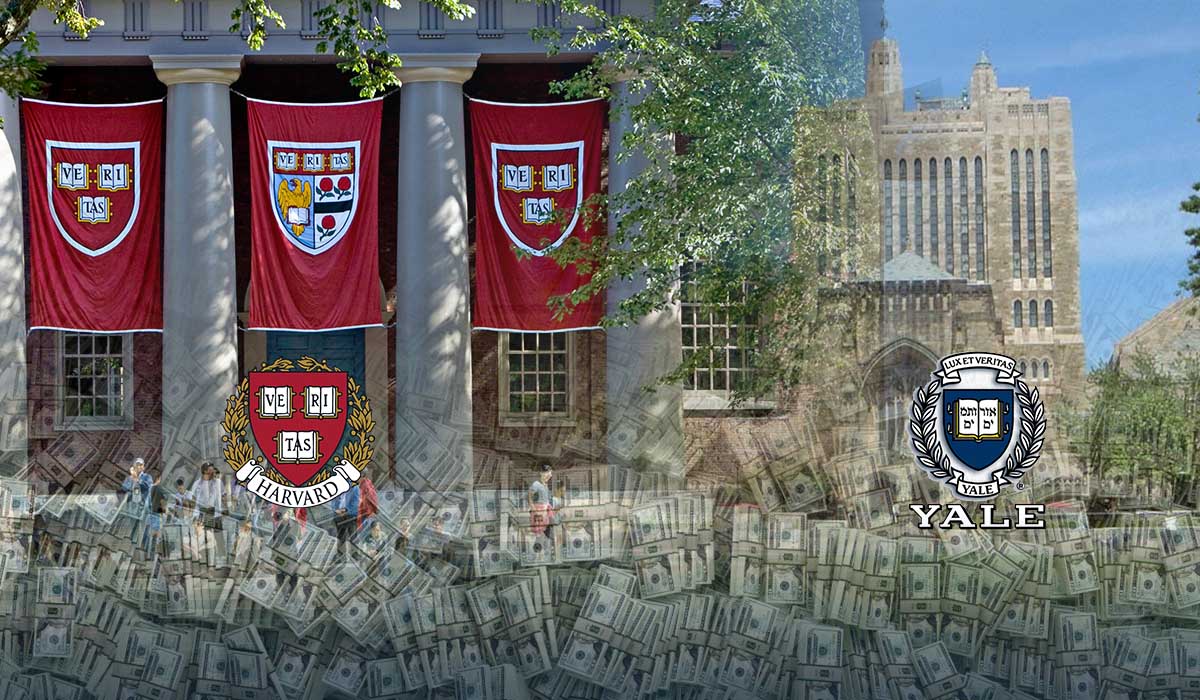 In addition, the secretary said, possibly a few people heard about the time when the consulate of China paid the students of UC San Diego to protest the Dalai Lama. It shows depth, intent and systemization. Betsy DeVos, the Education Secretary said taxpayers owed a clarification about where schools getting the financial gifts from. Adding that the more the agency explores, the more they determine an overall lack of transparency.
DeVos also states that if colleges, as well as universities, are accepting foreign monetary funds, their students, taxpayers and donors need to have knowledge about how much and from whom. Additionally, it's what the law wants. Regrettably, the more the authorities dig, the more they find that several are underreporting or even not reporting. She adds that they will continue to hold the educational institutions accountable and work with them to certify their reporting is transparent, accurate and comprehensive, as per according to the state's law.
American Universities received donations from Qatar, KSA, UAE and China
Since around 1990, the records of the Education Department show that the United States colleges and Universities reported receiving donations having worth around $6.6 billion from countries such as China, Saudi Arabia, United Arab Emirates and Qatar. Still, with suspected breaches in reporting, the exact figure may, in fact, be greater than the reported.
Similarly, the Department of Education cited too much expensive tuition costs in the statement and said instead of heavy and consistent foreign donations, the fee tag at these institutions remains high for students. The DOE added, even though external funding mainly flows into the richest and biggest colleges and universities, such funds didn't reduce or else offset tuition costs of U.S. students.