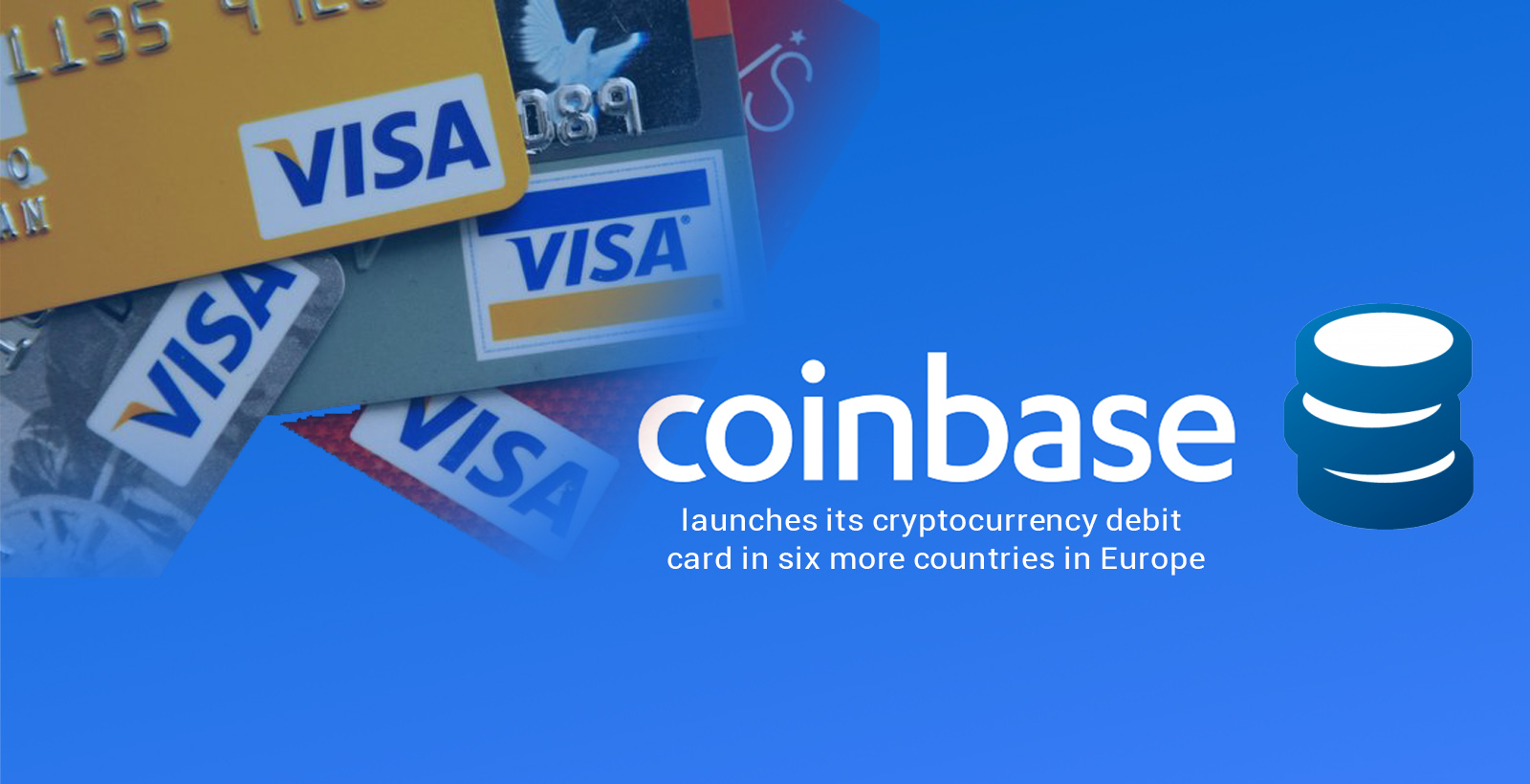 Cryptocurrency Coinbase said that its Visa debit card services will now available in six more European countries after their debut in the United Kingdom in April. The list of the available countries of Europe is the Netherlands, France, Spain, Germany, Italy, and Ireland.
The card lets the users having accounts of Coinbase to spend cryptocurrencies like litecoin, bitcoin, and ethereum in shopping stores and e-stores at any merchant that accepts Visa. CEO of Coinbase UK, Zeeshan Feroz said in an interview that the card aims to make the payments with digital currencies as paying with cash.
Feroz added that one can now purchase groceries on one digital currency and then buy coffee on another digital coin right after. Furthermore, he said that after the card launch in the United Kingdom in mid-April, it saw an extremely strong take-up. He didn't unveil exact figures but stated that the firm blew past the starting one thousand cards it offered its users as a gift without any cost.
The company offered the card as a mobile application where it syncs directly with the users Coinbase accounts. Also, it open as a physical contactless card that will help to withdraw cash from ATMs. It is up to the users to select any type of cryptocurrency in their account to make any transaction in the mobile application.
In case of paying retailers, users charged with a conversion fee directly from the Coinbase such as converting euro into a digital currency. Tech companies, start-ups, and banks are gradually making efforts to make crypto trading and payments more accessible. One of the biggest cryptocurrency exchange of the world, Binance (the rival of Coinbase) do a partnership with fintech organization Simplex to offer credit and debit card payments with digital currency in the start of this year.