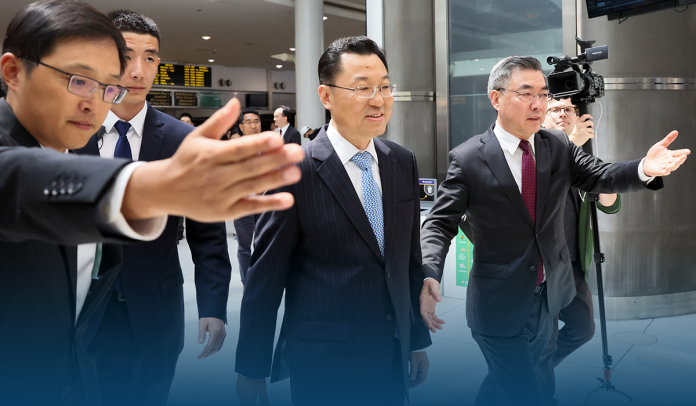 Chinese career diplomat Xie Feng was appointed as an ambassador to the United States, and he is known for his plain speaking style and has also spent years working on US policy. The new ambassador described that there had been some severe complications in relations between Washington and Beijing, and he will try to enhance bilateral cooperation. Xie landed at John F Kennedy International Airport in Washington, expressed he was there to protect Chinese interests, and called it his sacred responsibility. He was there as an envoy to the Chinese people and to raise the Countries' exchange and cooperation. Xie has a recent reputation for speaking against American actions for which US's relations with some allies have deteriorated, including international trade and Taiwan.
Xie is a career diplomat and recently served as a vice foreign minister of the Beijing government, and his responsibilities were to oversee the policies towards America. He is fluent in English and has had two previous postings at Beijing's embassy in Washington, DC; furthermore, Xie made accusations in February that the US was "willfully" responsible for shooting down a presumed Chinese spy balloon. This incident caused a diplomatic crisis between the two countries. Beijing has officially declared that the airship in question was a civilian vessel, and as a result, they have lodged a formal complaint over the recent incident. Beijing's government is taking this matter very seriously.
In addition, the White House State Department spokesperson, Matthew Miller, welcomed Xie's arrival and his team. He also said that they are always committed to the bilateral discussion and have announced several times that they want to maintain communications with the People's Republic of China (PRC) to manage the competition responsibly.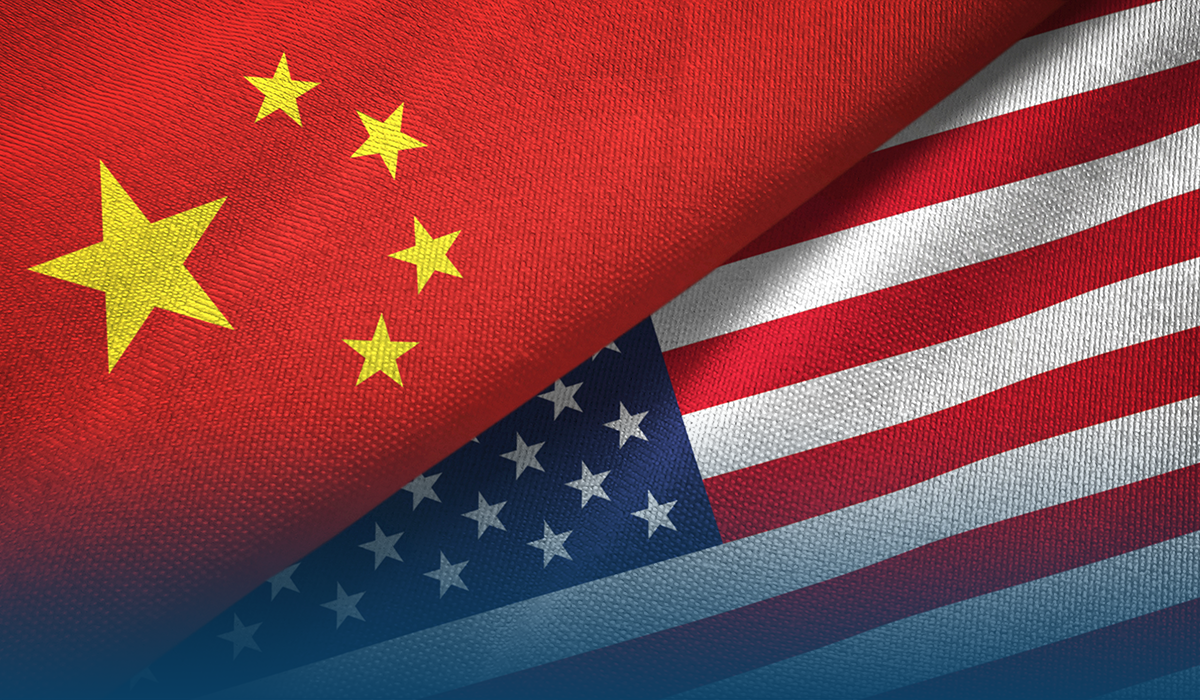 Step Towards Better Engagements
Xie has had an aggressive tone in the past with American personnel, including Deputy Secretary of the State Wendy Sherman, in 2021 in Tianjan, Where Xie demanded many improvements from the US to improve the relations and accused the White House of creating an imaginary enemy in Beijing.
Furthermore, Ambassador Xie Feng arrived at the post, which was vacant for several months after his predecessor Qin Gang, who was promoted to Foreign Minister later last year. China's State-run Global Times claimed this gap was the longest in four decades. Since then, no Chinese Ambassador had got appointment to Washington, and Beijing has faced much criticism from the Biden administration for not appointing any official and ignoring Washington's calls. Xie's arrival can end American criticism and start a new path toward increased engagement.
Qin, Beijing's acting Foreign Minister, said the appointment of the ambassador was essential to improve ties. It appeared that top Chinese diplomat Wang Yi and American National Security Advisor Jake Sullivan met in Vienna two weeks ago. Both sides announced previous sessions were candid and constructive. Relations became more tense between the countries after the US shot down a suspected Chinese balloon and accused Beijing of spying on the American military. Beijing denied any of those claims and said America planned and triggered those actions to suppress China. President of the White House, Mr. Biden, expressed after the balloon incident and desired a discussion with PRC's President Xi Jinping and expected more US-China talks shortly.
An Asian expert at German Marshal Funds of America, Bonnie Glaser, said Chinese President Xie could increase the relative communications if he desired to. Glaser told Ambassador Xie's appointment is to balance the previously deteriorated bilateral relations. Chinese State media reported Xie had met many United States senior business personnel.