On Monday, Albert Bourla, the U.S. pharmaceutical company Pfizer's CEO, said a COVID-19 vaccine targeting the Omicron variant of SARS-CoV-2 will be ready in March, and the drug company has already started manufacturing the shots.
Bourla told CNBC's Squawk Box that this Omicron-specific vaccine will be ready in March, adding they're already beginning producing some of these quantities at risk. According to the U.S. CDC (Centers for Disease Control and Prevention), the Omicron variant accounted for over 95 percent of all new coronavirus infections in America last week.
Moreover, Pfizer Inc. stated it's working to improve its current jab formulation, produced jointly with its German partner BioNTech SE, based on the reaction of its vaccine to new emerging coronavirus variants. The drug company can update the present jab to tackle any future 'variant of potential concern,' if needed, according to Pfizer's spokesperson.
The company spokesperson added that in the event that a third shot with the current jab isn't found to protect against the Omicron or other future versions, Pfizer Inc. anticipates being able to develop and produce a tailor-made COVID vaccine targeting that variant in roughly a hundred days, subject to regulatory authorization. The spokesperson also established that it has already started producing shots of the Omicron-specific jab, should it be deemed essential.
How much are COVID-19 boosters effective?
In December, Dr. Anthony Fauci, the White House chief medical adviser, predicted that the Omicron variant would become the dominant strain in America. But Fauci hasn't said that a new Omicron-specific vaccine dose is necessary to maintain immunity against the lethal virus. Moreover, Dr. Fauci instead encouraged US people to receive booster doses, which studies have found to provide better protection against highly transmissible Omicron.
Furthermore, Albert Bourla said that the anticipation is that we will achieve something that will have way, way improved protection, particularly against coronavirus cases, because the protection against the hospital admissions and the severe disease caused by coronavirus — it is reasonable right now, with the present vaccines as long as you're having let's say the third shot.
According to a study from the UKHSA (U.K. Health Security Agency), real-world data from Britain has displayed that Moderna's and Pfizer's vaccines are only nearly ten-percent effective at avoiding symptomatic infection from Omicron variant around five months after the second shots. However, the initial two doses still offer good protection against severe sickness. Fortunately, boosters are up to 75 percent effective at avoiding symptomatic infection.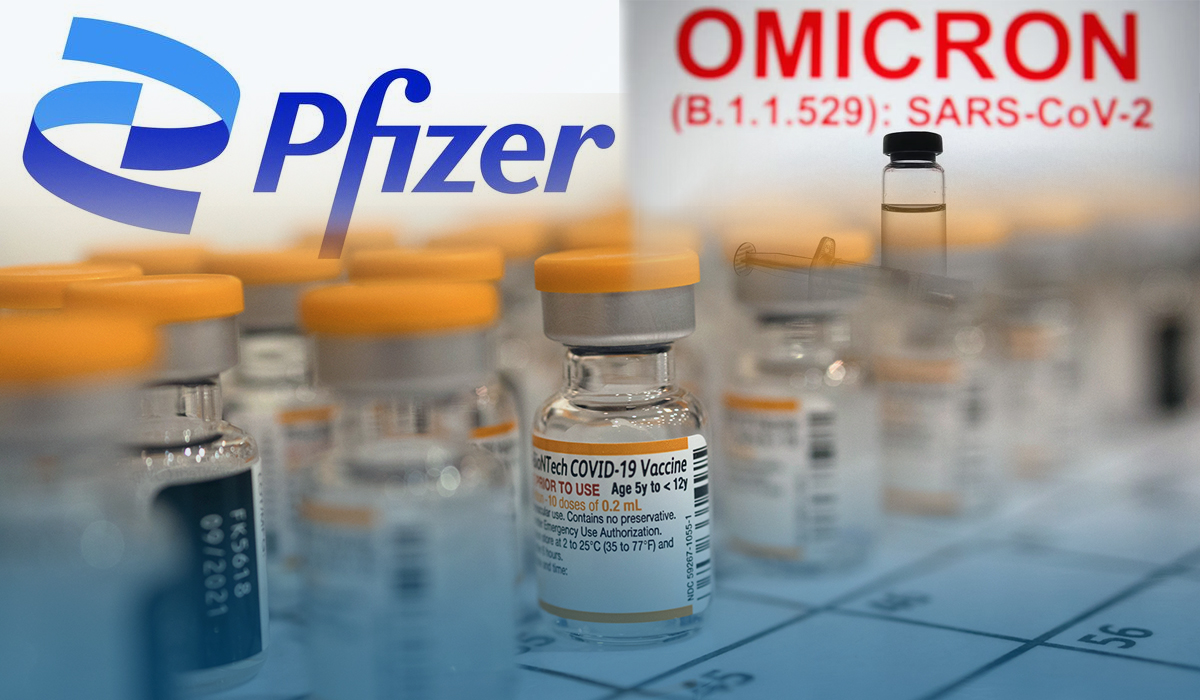 Additional COVID-19 Vaccine Dose is the 'First Line of Defense'
On Monday, Moderna Inc. said in an update on its website that while the drug company's "first line of defense" against the new highly contagious variant is the third shot of its current vaccine, it's also producing vaccine dose specifically for Omicron infection.
Last week, referring to the efficacy of a third dose of the coronavirus jab over time, Stephane Bancel, CEO of Moderna Inc., said at "Goldman Sachs' Healthcare CEO Conference" that he anticipates immunity provided by the booster dose against Omicron variant to decline. Moreover, he'd expect that it isn't going to hold great.
The Israeli state has made the 4th dose of COVID-19 vaccine developed by Pfizer-BioNTech available to people above 60-years of age, immunocompromised, and healthcare employees. Israel found that a 4th shot of the jab increases antibodies that protect against the lethal virus five-fold a week after getting the dose.