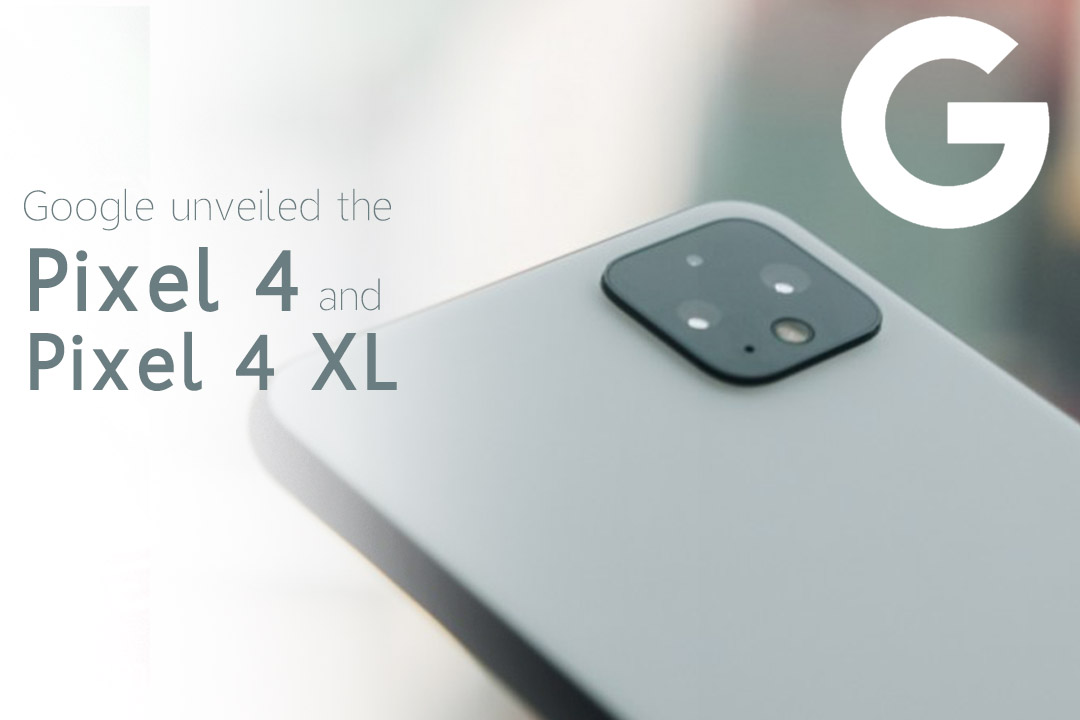 On Tuesday, Google revealed its two smartphones, Pixel 4 and Pixel 4XL, with some latest features like gesture control. The edge point for Google is that now it might take advantage of Huawei blacklisting from the United States officials to gain access to American technology. The U.S. also restricts Huawei from using the Android operating system of Google on which the company relies on international markets. However, because of the lack of relationships with smartphone carriers could hold back Google's path to becoming a leading market player. The flagship device of Huawei, the Mate 30 released a few days back without the licensed Google apps.
Previously, the analyst told an international news website that Huawei's restriction to access Google could hamper the global ambition of Huawei. At present, they are suggesting that Google has a chance to take advantage of the Chinese tech giant's troubles. The vice president of Americas research at CCS Insight, Geoff Blaber expresses that as Huawei is facing severe challenges, especially in Europe, so now its time for Google if it is serious about the success of Pixel.
The most helpful smartphone. #pixel4 starts at $799 and is available in the colors Just Black, Clearly White, and limited edition Oh So Orange. Pre-order now on Google Store. #madebygoogle https://t.co/GNrUMnwwcg

— Made by Google (@madebygoogle) October 15, 2019
Vacuum Created in Europe after Huawei Ban
Even after the current issues with the Chinese tech giant, Huawei, still, there are headwinds and tough competition for Google. The smartphone strategy of Google under its previous Nexus lines of the phone was not full fill the mass-market scale. However, it would make the way through its devices to reveal best of what it's Android software had to offer so that other vendors could follow that path. But after the current release of the Pixel line of Smartphones, Google becomes serious about being a competitive handset player. Senior vice president of devices & services at Google, Rick Osterloh, said that The Verge in 2017 that the firm expected to be selling in high volume for five years.
The issues of Huawei initiated a debate about what and how other companies could take benefit from the Huawei ban. Specifically, the analyst saw Europe as a central battleground, since Huawei is holding the second position in the market share after tech giant Samsung. According to Canalys, Huawei faced sixteen percent shipment fall year-on-year in the 2nd quarter. On the other hand, because of a lack of relationships of Google with other mobile carriers on the landmass could make it difficult for it to challenge the Chinese tech giant with its Pixel 4.
Furthermore, Blaber stated that the costs of Huawei listing in the entity list made a vacuum in the European market and a big opportunity for share gain. However, after the limited operator support of Pixel in Europe, it's far likely to be Samsung to get benefits. Carriers are essential for manufacturing high-end and expensive phones and make them successful in many European countries because they offer contracts based on fixed-term with monthly payments that usually make a smartphone device more affordable for consumers.
Google Pixel 4 carried by Several U.S. Networks
At the launch event of Pixel 4 on Tuesday, Google makes an announcement that the smartphone would be carried by a lot of United States networks, including Verizon and AT&T. Whereas, very less carriers of Europe have the phone. Vice President of devices search, Bryan Ma told news website that we must keep in mind that these two main vendors, such as Huawei and Google compete on two separate battlegrounds: three from four Pixel phones sold out in the United States, whereas, at present Huawei has zero existence there. On the contrary, a significant strategic position in the overseas momentum of Huawei is in Europe, where the Pixel line of Google has had a partial presence. Ma said that many of the carriers that announced yesterday were United States-based.
Read Also: Google to Open Cloud Region in Poland