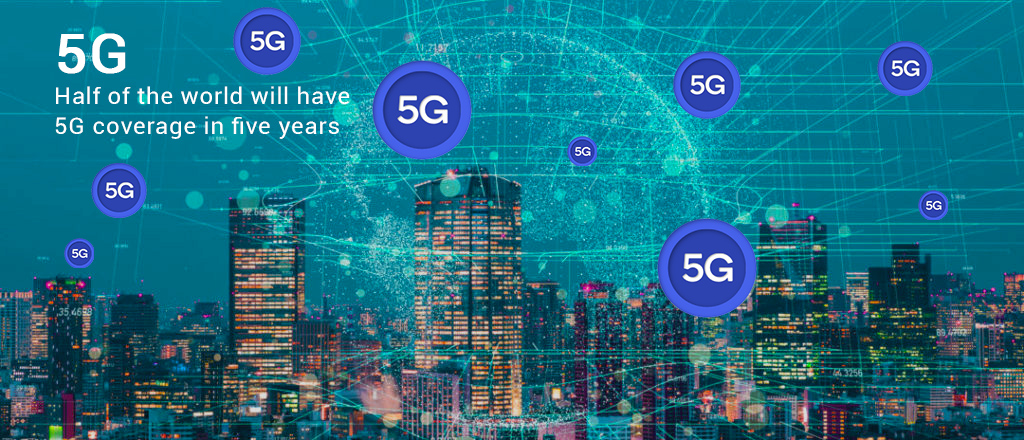 Ericsson (ERIC) officially reported that quick early momentum along with the consumer enthusiasm reflects that moving towards 5G is going faster than anticipated. The telecom-equipment manufacturer of Sweden reported that forty-five percent of the population of the world would have access to the 5G next-generation networks in 2024.
Moreover, ERIC also goes through its evaluation for worldwide 5G subscriptions that directly refers to the active 5G wireless network devices. And by the end 0f 2024 it expects 1.9 billion more subscriptions that are 27% more from its prediction in November. The executive report editor, Patrik Cerwall, said that all this is going quicker than their expectations.
The worldwide mobile providers compete to set up the necessary infrastructure to support the fastest 5G wireless networks. And this enhancement will power future technologies like self-driving cars as well as smart cities. Limited 5G launches already done in countries like South Korea, the United Kingdom, and the United States. However, China also expected to follow the 5G network shortly.
Ericsson said that smartphone manufacturers and chip have also eager to unveil 5G associated products that will help more rapid adoption. Cerwall told that even though the real race will start after 2020. Furthermore, he stated that not that 5G adoption essentially moving faster the first one or more years. However, once you touch mass scale and number of people want this fastest technology. It is the expectations of Ericson that the subscriptions of 4G LTE will peak about 5.3 billion in 2022, and after that, the number will decline slowly.
On the other hand, one wild card is the political difference over Huawei, the largest telecoms equipment supplier of the world with one of the competitors of Ericsson. In addition, Nokia is also the seller of the telecom equipment. The government of the United States claims that the equipment of Huawei poses a security threat and the administration of Trump is trying to making lobby of allies to restrict the firm from supplying gear for their 5G wireless networks. Whereas, Huawei repeatedly denies all the claims about the threats regarding their products.