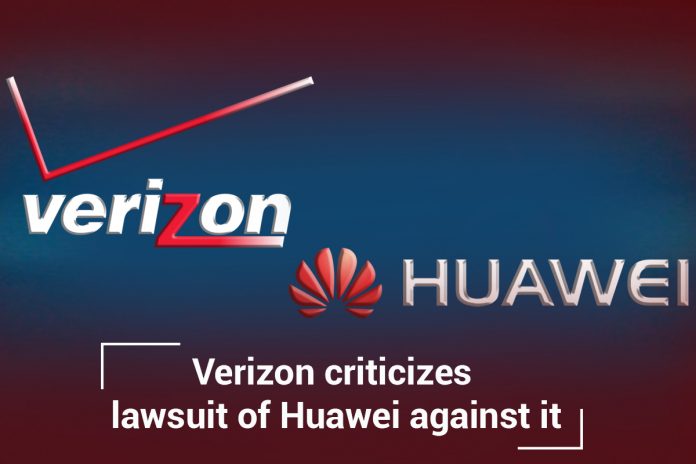 On Thursday, Verizon officially criticizes the lawsuit of Huawei against it as a publicity stunt and classified it as a surprise attack on their firm along with their nation. Huawei took legal action against Verizon in the United States claiming the U.S. telecoms company violated copyrights held by the Chinese tech giant. The network equipment maker filed the lawsuit during the early hours of Thursday morning.
On the other side, Verizon aimed in a strict statement at the actions of Huawei against it. A spokesman of Verizon told CNBC in an email that the litigation of Huawei filled immediately, in the early morning and not more than a publicity stunt. He adds that this Huawei's lawsuit is a sneak attack on their company and their country. The coward action of tech giant lacks merit, and Verizon's officials are looking forward to defending their firm and their state.
In another statement, Verizon took the lawsuit of Huawei as an attack on the whole ecosystem of technology. The spokesperson says that the real target of Huawei is not Verizon; it is any company or country that resists it. The Chinese multinational tech company claims that it has been making efforts to negotiate the payments of royalty with Verizon for a significant duration, whereas both sides were not able to reach any deal.
How Verizon depends on the Huawei in the United States
Huawei holds more than eleven thousand patents in the United States, a lot of which are critical for the running of mobile networks. However, Verizon does not directly buy from the Chinese tech firm, and it may acquire products from third-party vendors using the patented technology of Huawei. The telecom equipment maker says the suspected breaches relate to twelve patents in zones from networking to video communications, claiming that Verizon gains massive profit from the use of these.
The government of the United States accused Huawei of being a national threat in terms of security and claimed that the government of China could use its equipment for espionage purpose against Americans. While Huawei repeatedly denied the claims of Trump's administration. Still, the U.S. government put the tech firm on its blacklist, called Entity-List, that restricts Huawei's access to American technology.
In addition, Huawei took the legal way to fight back that includes litigating the government of the United States last year against the law prohibiting federal companies from acquiring the firm's gear. Taking legal action against the United States firms might be an option for the Chinese company to stand on the front foot against the U.S. administration.
Read Also: UK expected to give Huawei a limited role in its 5G rollout