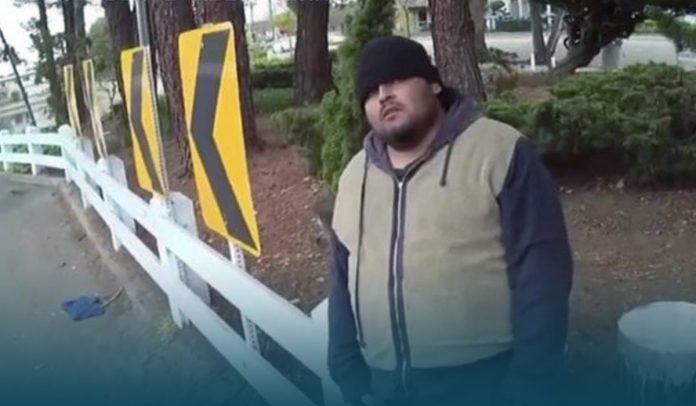 On Tuesday, law enforcement in the Northern California city of Alameda released a body-camera video that shows officers pinning a man face-down to the ground for more than 5 minutes during a fatal arrest last week that ended in his death.
Mario Gonzalez, 26, died April 19, 2021, one day before a former Minneapolis police officer Derek Chauvin, 45, was convicted of killing George Floyd by kneeling on Floyd's neck for about 9 minutes and 29 seconds as Floyd repeatedly said that he could not breathe well.
Mario, 26, was an East Oakland resident, had a 4 year old son and was a caretaker for his brother who had special needs.

His mom, Edith Arenales, said: "Mario was a kind man and level headed. There was a way to deal with this situation without killing my son." pic.twitter.com/qH669v4qqK

— Sam Levin (@SamTLevin) April 28, 2021
An initial police department statement said Gonzalez had a medical emergency during an argument with police after officers tried to arrest him. Still, his family contends he was murdered by law enforcement, who used excessive force. The report said Gonzalez later died at a hospital.
On Tuesday, Gerardo Gonzalez stated at a news conference outside the Alameda Police Department that the law enforcement killed his brother in the same manner that they killed Floyd. He stated that his brother wasn't posing a threat when he died. Moreover, he said that Alameda police officers murdered his brother Mario.
Read Also: Joe Biden Will Use Address to U.S. Congress Next Week to Call for Police Reform Legislation
The family's attorney Julia Sherwin said that it's strikingly similar to the George Floyd case.
The almost hour-long video from two officers' body-cam shows police talking to Gonzalez in a park after receiving 911 calls that he appeared to be drunk or disoriented. Gonzalez seems dazed and struggles to answer inquiries.
The officer says, 'Mario stop fighting us'
When Gonzalez does not provide any identification, the officers try to handcuff him, but he resists, and they take him to the ground.
The officers repeatedly asked him for his full name and date of birth. One officer says that they're going to take care of him.
The same officer says that he thinks Mario just had too much to drink that day. That's all. Later, he adds, Mario, stop fighting them.
Gonzalez, who weighed about 114 kg (250 pounds), grunts and shouts as he lies face down on some wood chips while the officers restrain him. One officer puts an elbow on his neck and a knee on his shoulder.
An officer says at one point he's lifting his whole-body weight up. Moreover, Gonzalez's protests seem to weaken, and after about 5 minutes, he appears to lose consciousness.
One officer asks the other shortly before he stops breathing that they could roll him on his side, but the other answers, he doesn't want to lose what he got, man.
Seeking assurance, the first police officer asks they got no weight on his chest? And then repeats 'No! No weight, no weight.' One officer says that he's going unresponsive.
The police officers roll Gonzalez over and perform CPR, but later, he was proclaimed dead at a hospital. His family said that Gonzalez left a four-year-old son and also was the leading caretaker of his twenty-two-year-old brother, who has autism.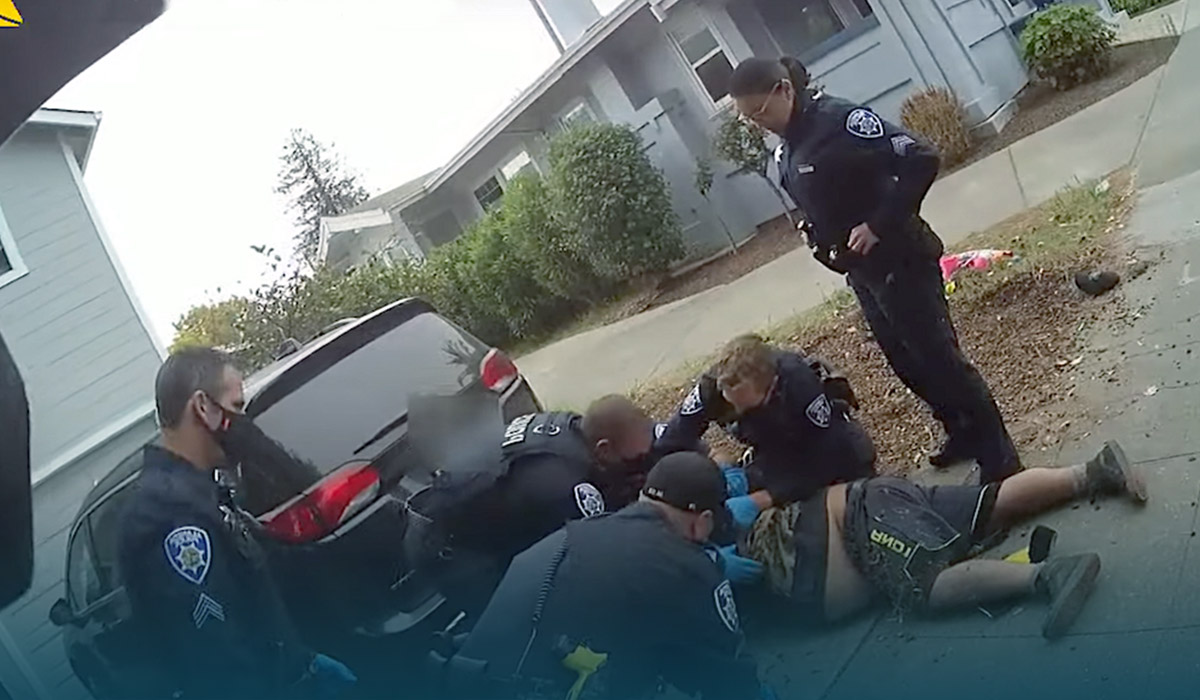 An autopsy is pending to determine his death cause, but at a news conference, the family blamed the law enforcement, saying police officers escalated what should have been a little peaceful encounter with the man.
Moreover, Gonzalez's mother, Arenales, said that he's a lovely guy. He is respectful all the time. And they broke her family for no reason.
The city said that Alameda is committed to full transparency and answerability in the aftermath of Gonzalez's death. Moreover, the death is under investigation by a former San Francisco city attorney hired by the city, the Alameda County Sheriff's Department, the county district attorney's office to lead an independent investigation.
Read Also: Minneapolis Law Enforcement to face United States federal Investigation after Floyd's Murder