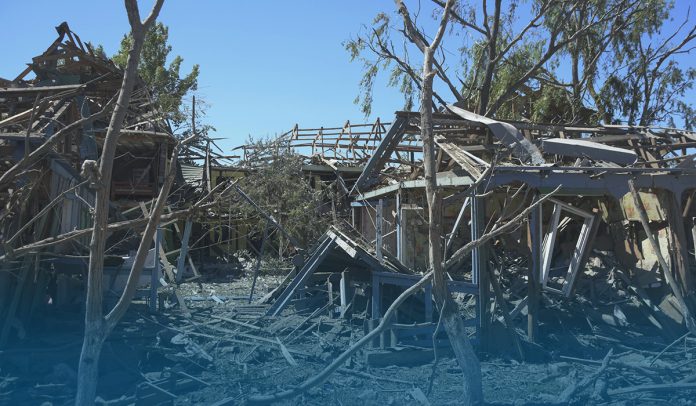 Russian military forces targeted the southern Black Sea areas of Mykolaiv and Odessa with missiles on July 26, striking private structures and port infrastructure with rockets launched from long-range fighter planes, according to the Armed Forces of Ukraine.
Ukraine's Operational Command South said in a post on Facebook that Moscow troops used air-launched projectiles in the raid. It also posted a video on July 27 that showed smoky rubble and devastated structures and buildings with the title consequences of (Tuesday's) rocket firing across the southern Ukrainian region of Odessa.
Moreover, several buildings in villages in Odessa coastal area were struck and caught fire, according to the report. In the Mykolaiv region near the Black Sea, port infrastructure was hit in spite of deals intended to permit Ukrainian grain exports to recommence through Black Sea ports.
A spokesman for Ukraine's Air Force said that a long-range Russian Tupolev Tu-22M strategic bomber, Sukhoi Su-30, and Sukhoi Su-35 multirole fighters launched the attacks from the Black Sea region. According to the media reports, a few hours after the air attacks, a Russian-appointed official in the country's South said the Kremlin troops would soon free the Mykolaiv and Odessa areas, just like already seized a major economic and administrative center of Kherson Oblast in Ukraine's South – Kherson.
Russian state-owned domestic news agency mentioned the region's Moscow-installed Kirill Stremousov, as saying the Kherson city and the region have been freed forever. According to the reports, on the diplomatic front, Sergey Lavrov, Russian Minister of Foreign Affairs, reiterated his firmness that the Kremlin was prepared to hold meeting with Kyiv in ending the brutal conflict, however, he once more asserted that Ukraine's European partners resist an agreement.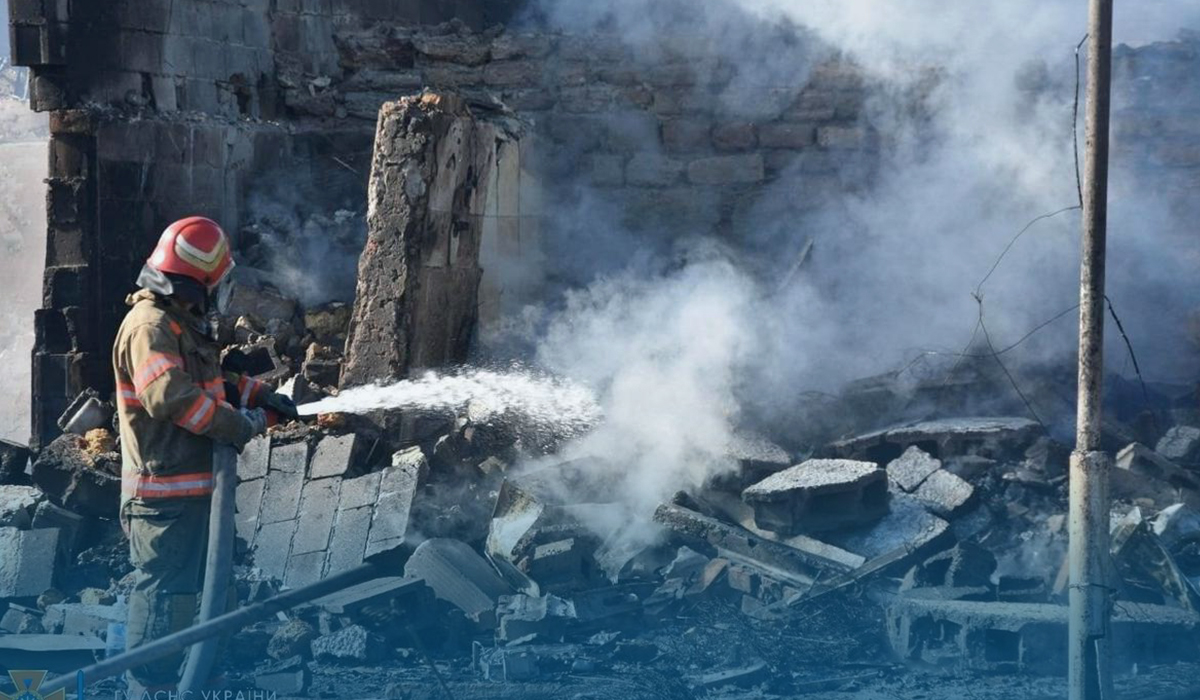 EU, UK Expanded Sanctions on Moscow
Furthermore, in response to Russia's full-scale incursion of its neighbor, the EU and the U.K. have expanded sanctions file on Russians. According to the European Council's statement, the leaders of the 27-member bloc agreed on the extension of its imposed consequences for further 6 months until 31st January.
The United Kingdom, meanwhile, said Tuesday that the penalties, which included asset freezes and travel restrictions, were levied on forty-two more individuals and firms, including Vitaly Khotsenko, Moscow-appointed PM of Donetsk region, and several governors of Russian regions. The UK's sanctions list also includes Kremlin-installed first Luhansk Deputy Chairman, Vladislav Kuznetsov.