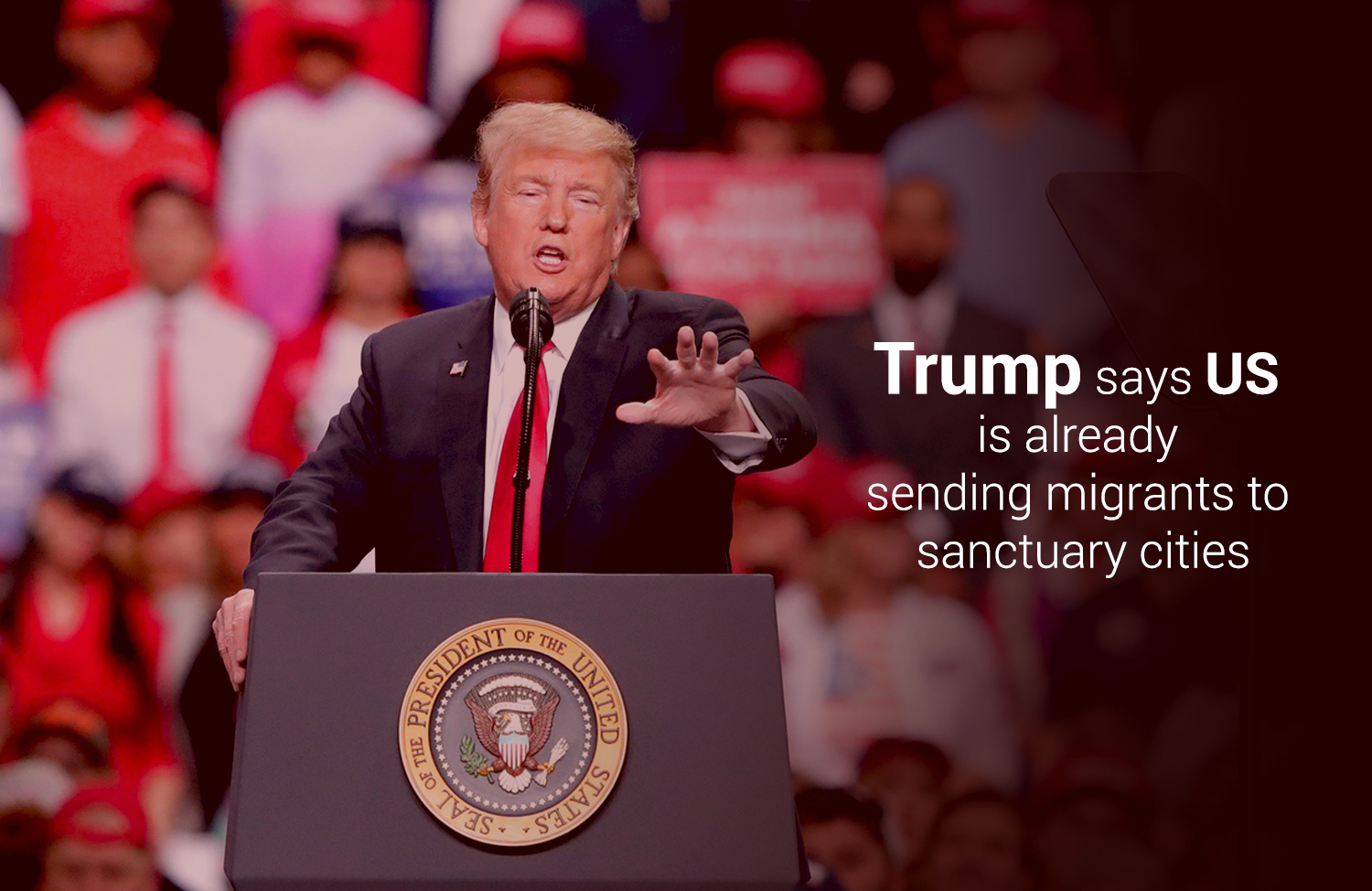 On Saturday night, American President Donald Trump stated that their state is already cooperating the undocumented migrants by sending them to sanctuary cities. He addressing the crowd in Green Bay Wisconsin and said that now they sending several people from the migrants to sanctuary cities; furthermore, he said, thank you very much.
He accepted and conveyed that they are not happy about our decision and he is proud to tell his people that his decision was actually his sick idea. While delivering a speech to the National Rifle Association, he expressed that the United States forced to free the undocumented migrants into the state and they give them sanctuary cities as more as they can handle.
On the other hand, until now the Homeland Security Department did not announce that they are sending the migrants to sanctuary cities.
Initially, the administration denied that the idea was under active attention. DHS officials said in the press after reports surfaced that the plan scrapped, the US President tweets by saying he was considering it.