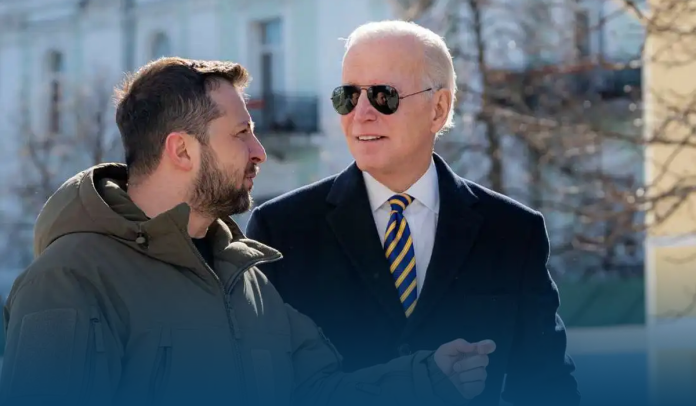 Ukraine's President Vladimir Zelenskyy said the step of President Biden to train Ukrainian pilots for the US-made F16 jets would greatly enhance Kyiv's air force capabilities in the skies. Zelenskyy greatly appreciated and thanked Biden's move and called it a historic decision by the American leader. He said he would further discuss the details with US President on the G7 session where Zelenskyy has plans to appear on his latest foreign trip, which he confirmed on Saturday.
ON FRIDAY, senior US officials said President Biden told G7 leaders that the White House supports joint allied training programs to train Kyiv pilots for US-made fighter jets. For months, the Ukrainian leader has demanded advanced fighter jets to strengthen its defense against aggression. Vladimir Zelenskyy requested fighter jets multiple times, but before now, allies refused, fearing Russian President Putin would spread the war to Europe and start escalation. Zelenskyy tweeted that he is waiting to discuss the US's decision on the Hiroshima event.
Ukraine has enhanced its air defense with Western-aided air defense systems. It has been preparing for a counteroffensive against Russian armies, and officials claim the new US fighters would add significant value to Kyiv's long-term security. Air defense experts say that American F-16 jets will strengthen Ukrainian armies to challenge Russia on the battlefield, but only if used with powerful missiles and targeting information, which the West must provide. Around 27 older MiG-29s aided by Poland and Slovakia have also reached Ukraine, which will also prove effective.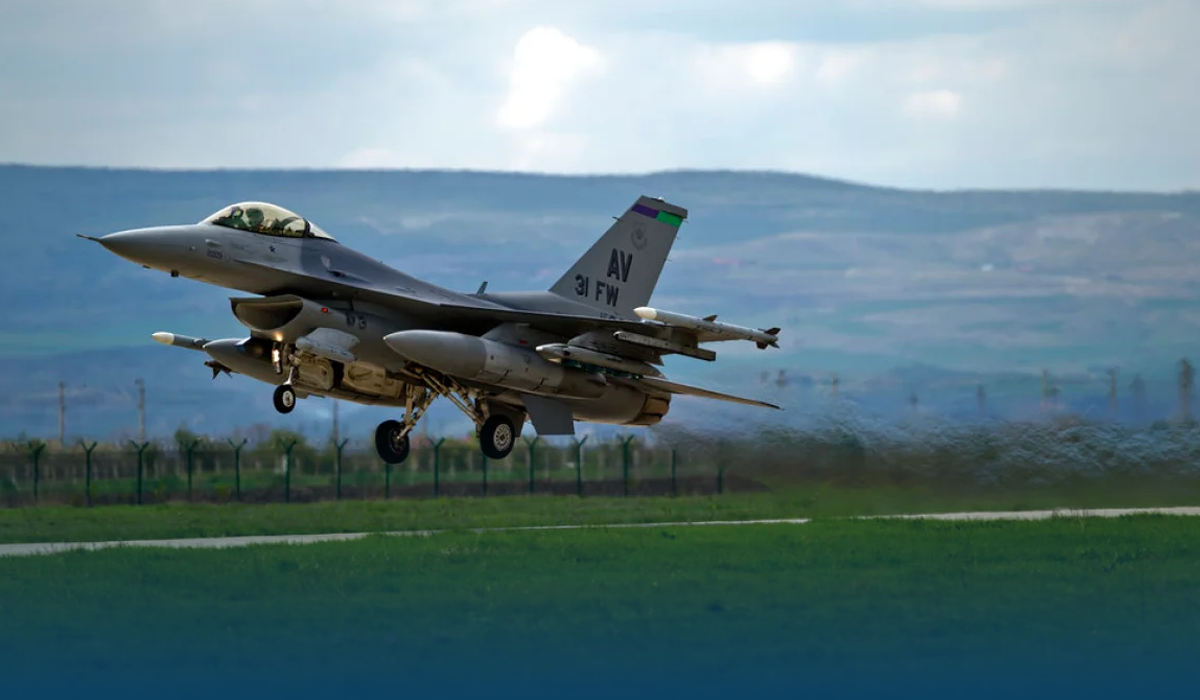 Allies Stand Firm With Ukraine
The United Kingdom Prime Minister Rishi Sunak said he would work with Netherlands, Belgium, and Denmark to support Ukraine with required air defense needs. After the disclosure by the American President to train Ukrainian pilots, Denmark has also alleged to support Washington's initiative and would provide training for F-16s. Denmark's active Defense Minister, Troels Lund Poulsen, said his country could now move forward for collective contribution to train the pilots and that they would primarily work with allied nations to support.
Poulsen didn't clarify whether they would provide Ukraine with fighter jets. Denmark has around 40 F-16s, approximately 30 of which are operational. It has recently started receiving advanced F-35 fighters. Kyiv currently deploys Soviet-era fighter jets and doesn't possess any Western-made. Ukraine says Western F-16s would be highly effective in the war.
Pilot Training to be Held In Europe
US officials said pilot training would take months to complete and be held in Europe. Officials claimed the total time expected to complete training and deployment of jets could be approximately 18 months. America has aided Kyiv with massive and advanced weaponry, which helped Ukraine defend itself against Russian aggression. The announcement by the President of the White House is the latest from the United States. Biden recently sent HIMAR rocket launcher system, Abrams tanks, and Patriot air defense system to Zelenskyy. America insisted it sent artillery and weapons to Ukraine for defense and always discouraged Russian attacks.
G7 leaders, on the first day of the session, targeted to impose new sanctions on Kremlin to stop it from further aggression and impose financial penalties on Russia. They promised to stand together and firm against the Kremlin's illegal and unjustifiable war of aggression. They added Putin started this war and can end it. A statement was released after a closed-door meeting of G7 leaders, which says none of the members will step back in supporting Kyiv.