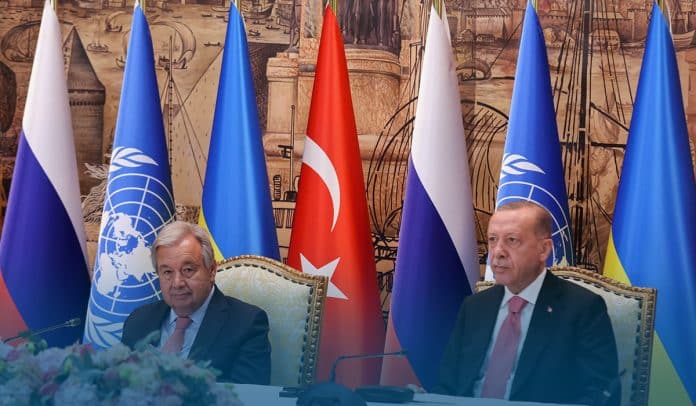 On Tuesday, the United Nations said that Recep Tayyip Erdogan, the President of Turkiye, and Antonio Guterres, Secretary-General of the UN, will meet in Ukraine's West on August 18.
Stephane Dujarric, the spokesperson for the UN Secretary-General, said Tuesday that at the request of Mr. Volodymyr Zelenskyy, the Ukrainian President, Antonio Guterres, will be in Lviv, a city in western Ukraine, nearly 44 miles from the Polish border, to join a trilateral meeting with Ukrainian and Turkish leaders.
Dujarric said the three officials would make a trip on Friday, August 19, to the Ukrainian Port of Odesa in the Black Sea basin, where exports of Ukrainian grains have restarted under a United Nations-backed agreement.
On 22nd July, Kyiv and Moscow inked a landmarked agreement with the U.N., an intergovernmental organization whose purposes are to maintain global peace and security, and Ankara on restarting shipments of grain in an effort to resolve world food insecurity in which several million face starvation.
Oleksandr Kubrakov, Ukraine's Ministry of Infrastructure, and Sergei Shoigu, Russia's Minister of Defense, each signed an isolated but identical contract with deals with the officials of Turkey and the United Nations on resuming the hindered routes through the Black Sea.
Political Solution to the Conflict
The UN chief and Dujarric will hold a meeting with the President of Ukraine in Lviv to debate the current situation at Europe's largest atomic power station, Zaporizhzhia NPP, and will also converse about the need for a peaceful solution to the brutal conflict in the European state.
Recently, officials from Russia and Ukraine have accused the other side of striking the nuclear complex, of which Putin's forces seized control soon after their incursion late in February.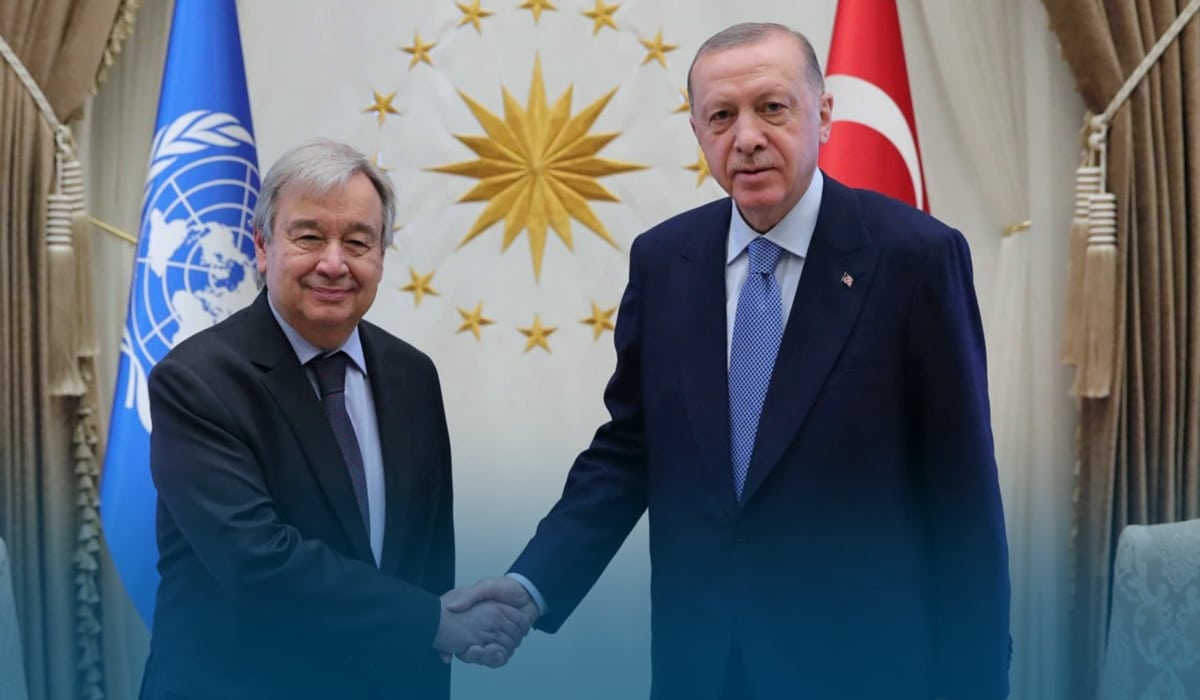 Furthermore, the United Nations said it could help facilitate a trip by inspectors of a UN nuclear watchdog IAEA to Zaporizhzhia from the capital of Ukraine; however, Moscow said any mission going through Kyiv is likely to adverse consequences. According to the Mayor of Zaporizhzhia, the risk of a potential incident at the atomic power station is growing day by day.