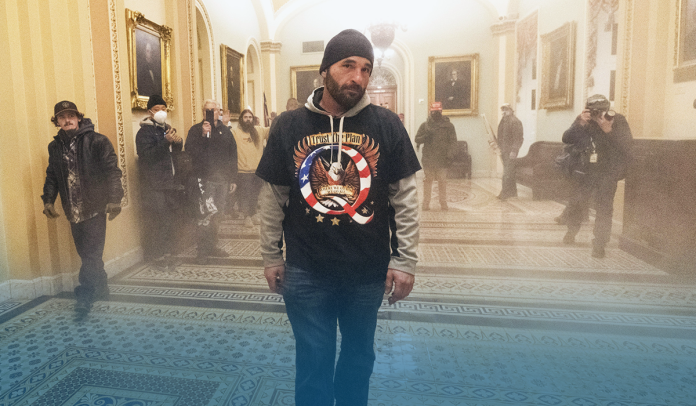 After four hours of deliberation on Friday, Douglas Jensen, a Jan. 6 rioter leading the group that followed the USCP officer Eugene Goodman close to the United States Senate chamber, was convicted by a Washington jury on all seven federal counts. Jensen's trial began late on Tuesday, September 20. Moreover, Jensen will face sentencing on 16 December.
On 6 January 2021, demonstrating followers of the former American President breached the U.S. Capitol Hill when, alone, Eugene Goodman met the violent mob. He's been mentioned for valor in diverting the crowd away from the upper chamber in the minutes before a room in the north wing could be safely taken away.
A high-profile Capitol Hill riot defendant was found guilty on all seven counts brought by the administration, including attacking the Capitol building, obstructing a law enforcement officer, and blocking a formal proceeding, which carries sentence up to two decades – though the sentencing guidelines for a QAnon conspiracy theorist from Iowa would possibly be far lower. Two of the counts were misdemeanor offenses, and five were felonies.
Internet Rabbit Hole
During Jansen's trial, Christopher Davis, the lawyer representing the Jan. 6 rioter, told the panel of judges that before the 6th of January last year, an Iowa man had fallen down an internet rabbit hole and became the QAnon believer, a political conspiracy theory and political movement.
Also, as part of the conspiracy theory, a man who was one of the first ten demonstrators to enter the Capitol building during an assault, believed that during the Capitol attack, law enforcement officers would start arresting elected officials who opposed the former US President's aggressive efforts to block the formal certification of Mr. Biden's victory, including Mike Pence, the US Vice-President, according to Mr. Davis.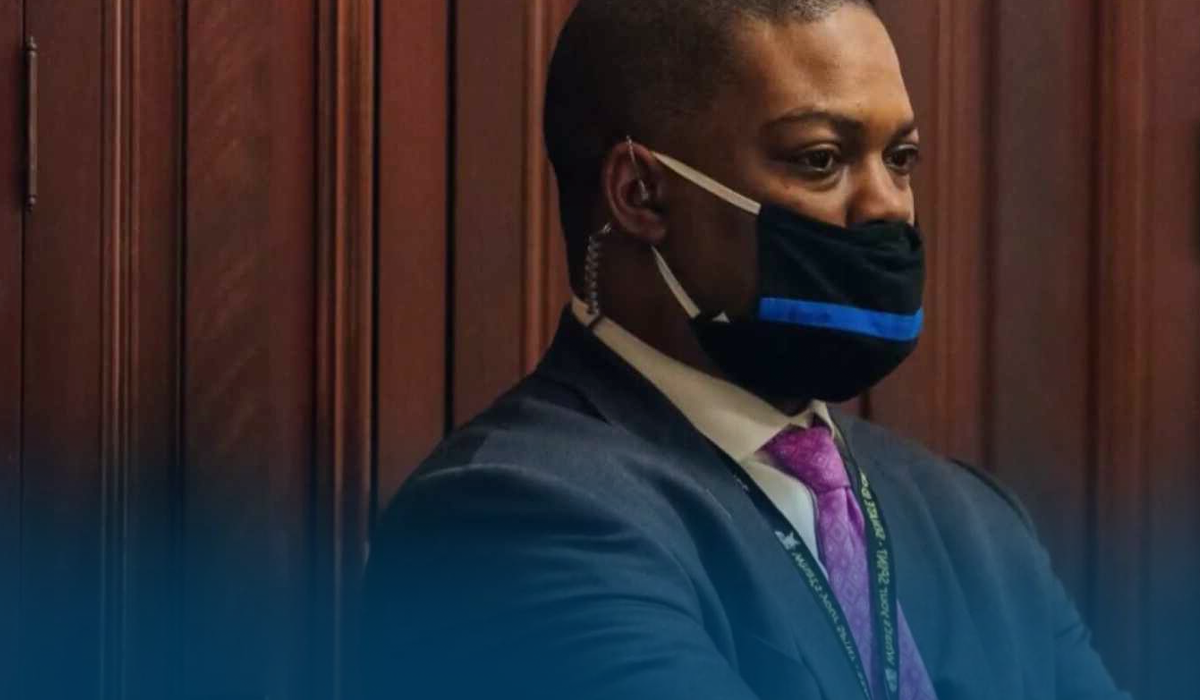 Recently, the House Select Panel to probe the 6th JAN Capitol Hill insurrection announced that it would conduct its ninth public hearing, probably the last, but it isn't in stone, on Wednesday, 28 September 2022, at 01:00 PM. The US House also passed a bill, 229/203, inspired by the inquiry panel's work that aims at avoiding election subversion in the future; however, the fate is uncertain. The US incumbent party members – Democrats – voted in favor of the bill, and nine GOPs joined them. And 203 GOPs voted 'No' to the bill.
Read Also: Conservative Activist 'Ginni' Agreed to Speak with Jan. 6 Panel