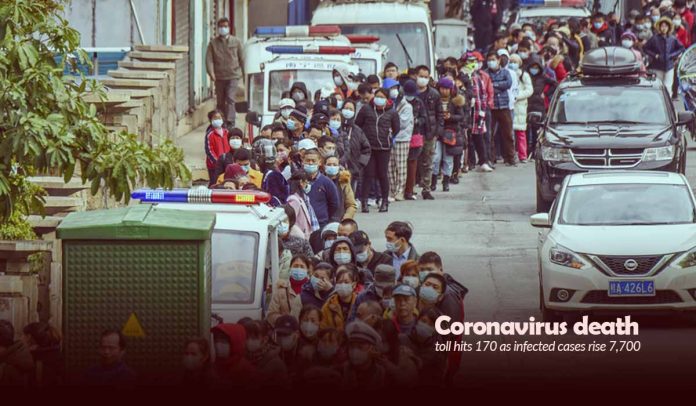 National Health Commission of China confirmed other thirty-eight deaths as well as 1,737 new cases of coronavirus in China. An official stated that the figure takes the total number of deaths to 179 and number of infected cases to 7,711, as of the Wednesday end. Furthermore, they said 170 virus-infected people cured with the medication and discharged from the hospital. Previously, the health authorities confirmed 132 deaths yesterday and 6061 cases of infected persons.
According to the health ministry of Japan, three people among the two hundred evacuated Japanese nationals from Wuhan became positive in the coronavirus tests. The report said that two of the infected people, who came back on the chartered flight provided by Japan's government on Wednesday, had not reflected any symptoms. The second such flight to return to Japan within two days, public broadcaster NHK said. In addition, the report said on Thursday morning that the aircraft also delivers supplies like masks and antiseptic to Wuhan city before returning to Japan.
Late Wednesday, the authorities of Hubei announced that businesses and industries supposed not to resume work till midnight on 13th February. That decision followed the countrywide extension of the Lunar New Year Holiday by another three days to 2nd February. This running week, Beijing, Fujian, Shanghai, Zhejiang, Anhui, Zhejiang, Guangdong and Chongqing announce that businesses not supposed to resume work till midnight on 9th February.
Ikea terminated business in China
Reuters reported that Ikea, the biggest furniture retailer of the world, said it provisionally closed all of its thirty stores in China after the coronavirus outbreak. They took this decision just one day after they announced to close half of their stores in China temporarily. In the same way, Football association of China also announced to postpone national matches for the 2020 season at every level.
Subsidies issued for Epidemic Control
Chinese Ministry of Finance stated that its finance ministries allotted a collective $3.9 billion (27.3 billion yuan) in subsidies for epidemic prevention and control of coronavirus, as of 05:00 p.m. on 29th January. Ministry of Finance and National Health Commission of China announced the personal costs of confirmed coronavirus cases that not covered by insurance would subsidize. Workers and medical personnel in epidemic prevention will also receive subsidies of $29 to $44 (200 yuan to 300 yuan) on a daily basis.
Benchmark Index of Taiwan dives over 5%
Benchmark index of Taiwan, Taiex dropped 5.75% by the end on Thursday after returning to trade from one holiday. Index' shares heavyweight Hon Hai Precision Industry, also recognized as Foxconn plunged around ten percent. The economy of Taiwan majorly depends on China, whereas manufacturing giant Foxconn, the largest iPhone supplier of Apple – is among the leading five firms from Hubei importing to the United States.
According to Panjiva, the research company, Hubei accounted for around 27.4% of Hon Hai-associated United States seaborne shipments from China. However, earlier this week, Foxconn states that it is planning in place to meet all the obligations of manufacturing.
Read Also: Stocks of South Korea Drops 3% after coronavirus outbreak
Chinese Government urges Food Producers to resume production instantly
A report from Reuters said that agricultural ministry of China encouraged feed producers as well as slaughterhouses to accelerate the resumption of production, as because of the virus outbreak, prices spikes amid worries to buy food, along with the disruption to transportation. Moreover, on Thursday, the country also ordered the local authorities not to cut off major highways and main roads between provinces of China.
Communist party to spend $15.6 million on prevention and support of virus
State media of China announced that the Chinese Communist Party leadership recently dedicated $15.6 million (108 million yuan) for coronavirus prevention and supported countrywide. According to an online statement from the party, some of those funds will go to a party member who is giving their services in this concern.
India and Philippines also confirmed their first coronavirus cases
Ministry of Health and Family Welfare of India confirmed the first coronavirus case of India from Kerala, a southwestern coastal state. In a statement, the government elaborates that the victim is a student studying at Wuhan University, and health authorities isolate him in the hospital. However, the health condition of the patient is stable and is under high observation.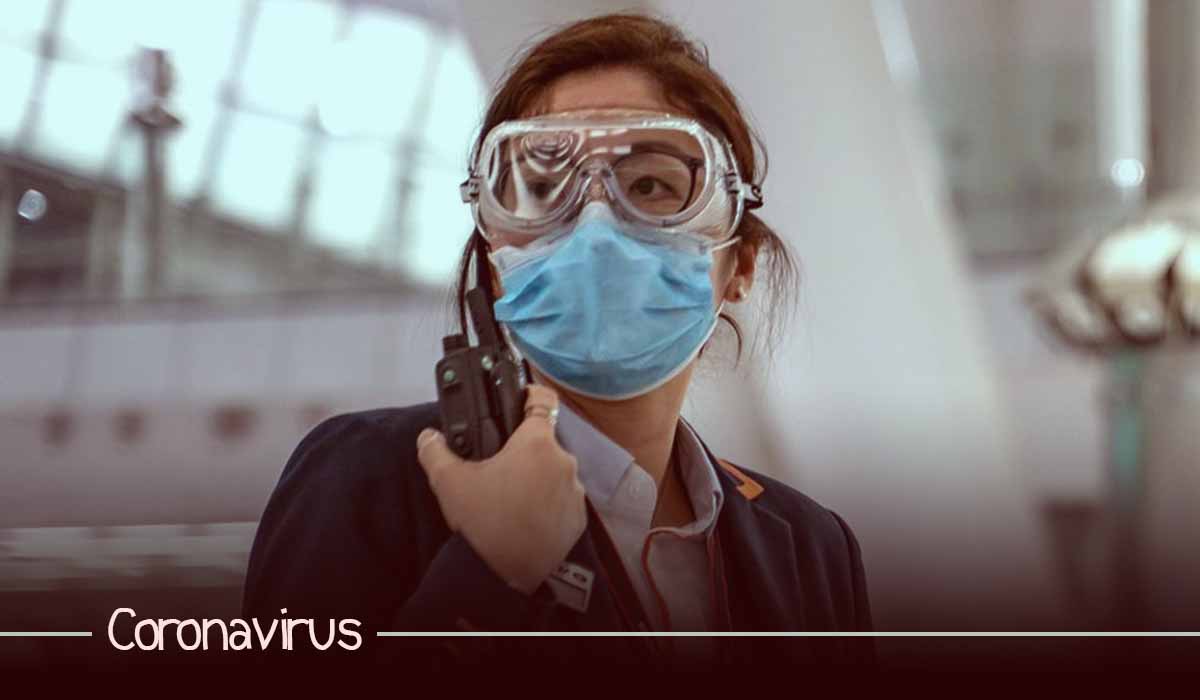 The Philippines Department of Health officially confirmed the first coronavirus case of the country, after the lab results of the patient, arrived from Melbourne, Australia. The health department gives the details of the patient by telling her age as 38 years, and she comes from Wuhan, China. She arrived in Manila through Hong Kong on 21st January. The department also said that the patient admitted to government hospitals on 25th January after suffering mild cough. She is currently asymptomatic.
Today, the Department of Health announced the first confirmed case of the 2019 novel #coronavirus in the Philippines. The patient is 38 years old from China. pic.twitter.com/0qh7TMMMV8

— World Health Organization Philippines (@WHOPhilippines) January 30, 2020
Apple CEO announced his support with China
Apple CEO, Tim Cook, tweeted five days back that people in China and across the world celebrate the Lunar New Year, he along with his team send their support and love to the patients impacted by the Coronavirus. The tech company will be sending donations to groups to support all of those affected.
As people in China and around the world celebrate the Lunar New Year, we send our love and support to the many impacted by the Coronavirus. Apple will be donating to groups on the ground helping support all of those affected.

— Tim Cook (@tim_cook) January 25, 2020