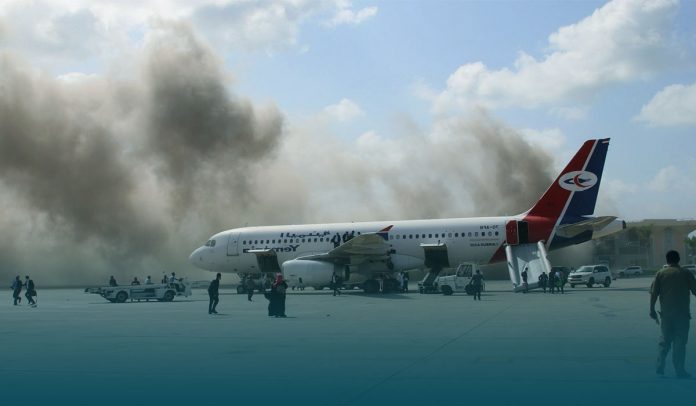 Aden airport was struck by a large explosion shortly after a plane carrying the newly formed Yemeni government arrived from Saudi Arabia. Officials say that 22 people have been killed and more than 50 wounded in the Aden airport blast.
Local media reported that hours after the airport attack, a second explosion was heard around the Al-Maashiq presidential palace. Prime minister Maeen Abdulmalek said that all cabinet members remained safe. However, officials and aid workers were among the killed. The Saudi ambassador to Yemen also taken away safely.
We assure our ppl that all cabinet members r safe, &cowardly terrorist attack by Iran-backed Houthi militia on Aden airport will not deter us fm our duty & our life isn't more valuable than other Yemenis.
May Allah have mercy on souls of martyrs, &wish fast recovery 4injured

— معمر الإرياني (@ERYANIM) December 30, 2020
Yemeni Officials Reacting to Aden Airport Attack
Rajeh Badi, the new government's spokesman, told CNN of the investigations that it is still unclear whether explosions were caused by missiles fired on Aden airport. Abdul-Malik criticized the airport attack as treacherous.
Saudi Press Agency blamed the Iran-Backed Houthi rebels for the explosion. However, the group has not claimed responsibility.
A spokesman for the Saudi-led coalition in Yemen, Col. Turki Al-Malki, said that the coalition had intercepted and shot down an explosive-laden drone targeting the Al-Maashiq palace in Aden. Moreover, Al-Malki said that the Houthi militia takes responsibility for drone downing in the airport attack.
Many people had gathered at the airport for the government's arrival, which was sworn in Saudi Arabia last week. The ICRC said that a member of staff was killed and three injured in the blasts.
Saudi Ekhbaria, a state television, disclosed destroyed vehicles and smashed glasses. The Plumes of white smoke rose from the scene by the cameraman.
Martin Griffiths, the UNO special representative for Yemen, condemned the attacks as an intolerable act of violence. He tweeted that the attack was a tragic reminder of the importance of bringing Yemen back on the path towards peace.
Formation of New Yemeni Government and Yemeni Civil War
As a part of a power-sharing agreement brokered by Saudi Arabia in 2019, Yemen's government was sworn in on December 18 by President Abd-Rabbuh Mansur Hadi. The new government represents Yemen's northern and southern areas with equal numbers of members for each region under Prime Minister Abdul-Malik.
I strongly condemn the attack at Aden airport, shortly after a plane carrying the new Government of Yemen landed, killing & injuring many innocent civilians. I express my condolences to the people and Government of Yemen.
It is important to bring #Yemen urgently back to peace.

— UN GA President (@UN_PGA) December 30, 2020
The formation of a new government results from a compromise between the UAE-backed separatists in the Southern Transitional Council and Saudi-backed loyalists of President Hadi. It was to end military clashes between those parties to fight as allies against the Houthi rebel movement.
The new Yemeni government was formed under Riyadh's auspices. Further, it leads a military alliance against the Houthis, who, in 2014, took control of the capital Sanaa.
In 2019, The Houthis fired a missile at a military parade of newly graduated fighters of a group loyal to the UAE at an army base in Aden, unfortunately killing dozens.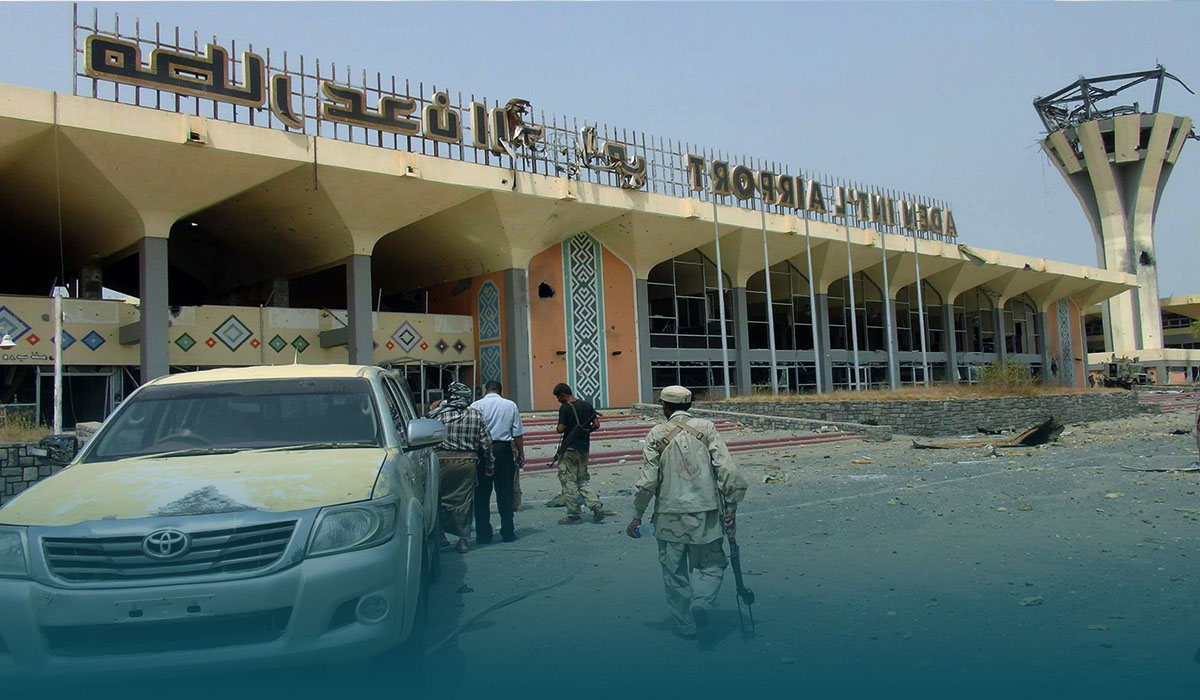 Afzal Ashraf, a defense analyst, told the media that the airport attack does not predict well for Yemen's newly formed government.
Since 2014, Yemen has been overtaken in the civil war, when Houthi rebels overran the north and Sanaa. In 2015, a Saudi-led army coalition intervened to wage war on the Houthis and restore Hadi's government to power. The war has killed more than 112,000, including thousands of civilians.
Read Also: Legally Banned to Cover Face in Sri Lanka – Easter Blasts