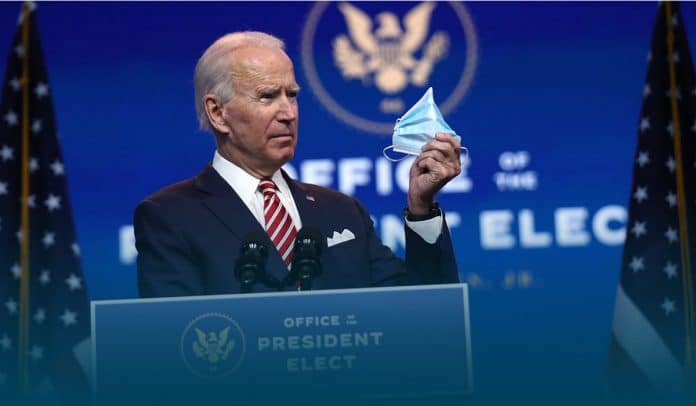 United States President-elect Joe Biden expressed that he will ask his nation to wear face masks during his first hundred days in office to stop the COVID-19 spread. Furthermore, he told CNN that after following his recommendation for 100 days, there would be a significant reduction in coronavirus cases. The president-elect also said that he would order face to worn masks in all government buildings of the country. The U.S. recorded fourteen million cases and more than 2,75000 deaths from the deadly virus.
President-elect Biden tells Jake Tapper he will ask all Americans to wear masks for the first 100 days after he takes office: "I think we'll see a significant reduction … to drive down the numbers considerably" https://t.co/lQkT0HPc5h pic.twitter.com/PxIGzPjxP7

— CNN Politics (@CNNPolitics) December 3, 2020
During an interview with Jake Tapper of CNN, Biden says that he will ask Americans to cover their faces with a mask for hundred days on the first day of his inauguration. Just a hundred days to mask, not forever. The country will see a significant reduction in the cases if the public will follow his guidelines for just 100 days. On the other hand, experts say that a United States president has no legal authority to order the nation to wear masks. But Biden said that Kamala Harris, his Vice-President, would set an example by put on face coverings.
Biden planned to exercise mandatory mask wearing policy
The executive authority of the president does cover American government property, and the president-elect told CNN that he planned to exercise such power. He will issue a standing order that in federal buildings, people have to wear a mask. Furthermore, he adds that transportation, interstate transportation, airlines, and buses will follow the mask wearing policy. Whereas, the Trump administration rejected calls from U.S. health experts to share a directive to wear masks compulsory in transportation as excessively restrictive.
Biden asks Dr. Fauci to join his administration
During the interview, Biden also said that he would retain Dr. Anthony Fauci, the top United States infectious disease expert, as chief medical adviser to the new coronavirus team administration. In keeping on the highly trusted public health official, Biden cited the need to encourage the public of a new safety of the vaccine. The arriving president also cited Fauci's stance that you do not have to close down the country's economy like many folks are talking about.
Biden spoke as Gavin Newsom – the Governor of California, issued a stay-at-home order for much of his state, saying he was pulling an emergency brake as the COVID-19 threatens to overwhelm the country's hospitals. Eric Garcetti, the Los Angeles mayor, issued an order on Wednesday to restrict all public travel on vehicle or foot. Dr. Fauci makes an apology during an interview with the BBC on Thursday for critical remarks he made about the vaccine approval process of the United Kingdom. One day earlier, Fauci told the United States network that U.K. regulators rushed the coronavirus vaccine approval.
Biden Views about the Vaccine
The Democratic incoming president said he would be pleased to take a vaccine in his public to allay any fears about its safety. Three former presidents of the U.S. – Bill Clinton, George W Bush, and Barack Obama said that they also prepared to vaccinate publicly to show its safety. Biden states that the public lost faith in the ability of the virus vaccine to work properly. He adds that it matters what a president and vice-president do.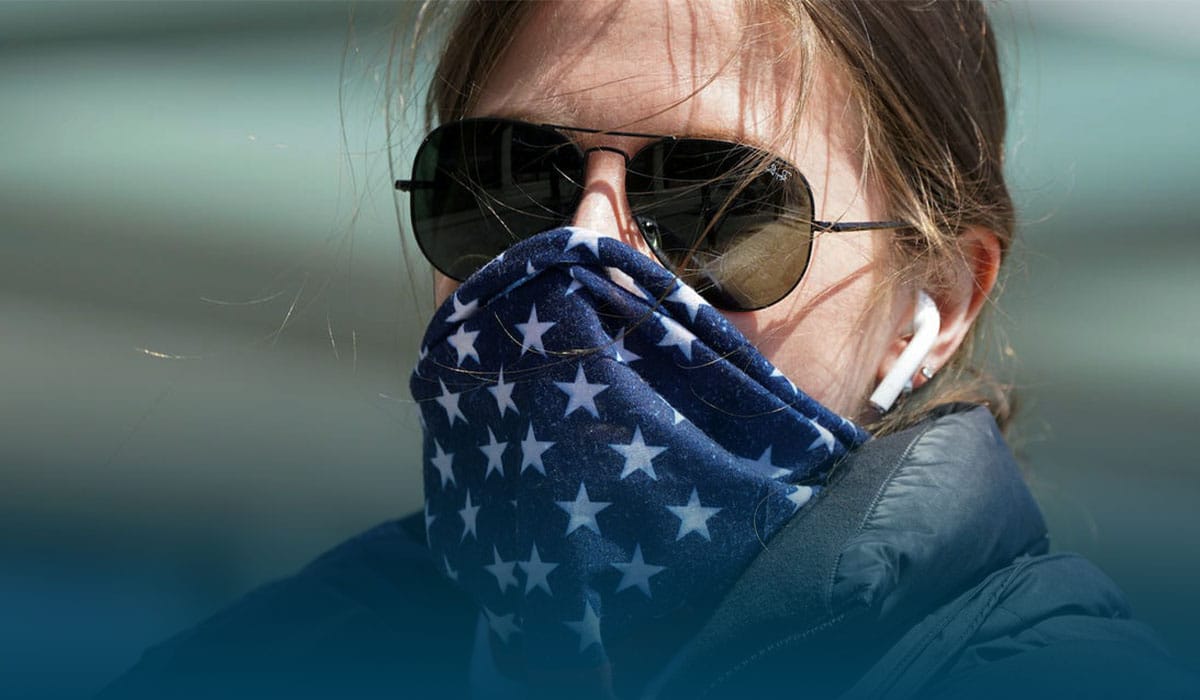 Vice-President-elect Kamala Harris received some criticism from Republican leaders in September after her statement she would not trust any vaccine approved by United States public health officials during the Trump presidency. Moreover, the Pew Research Center says only sixty percent of Americans are currently ready to take a COVID-19 vaccine, up from fifty-one percent in September. Biden is preparing to take the president's office, whereas pharmaceutical giants poised to ship millions of doses of COVID-19 vaccines to the U.S. public.
Pfizer claims its vaccine is ninety-five percent effective in clinical trials, while Moderna says its jab is ninety-four percent effective. Both these pharmaceutical companies applied to the U.S. Food and Drug Administration to distribute their drugs in the country. On Wednesday, the United Kingdom became the first global country to approve the Pfizer vaccine for the coronavirus pandemic.
Read Also: Dr. Scott Atlas resigns from White House Coronavirus Task Force