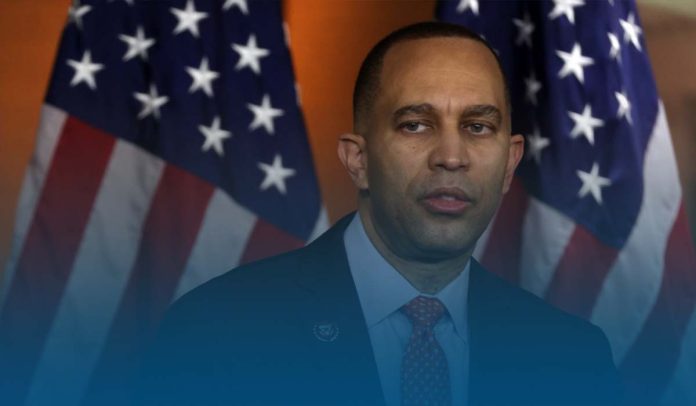 In a unanimous vote on Wednesday, US House Democrats elected the first Black politician Rep. Hakeem Sekou Jeffries – who has served New York's 8th District since 2013 – to lead their Party in the Congress, starting a generational shift as the incumbents prepare to hand over House Control to Republicans in January 2023.
In a show of Unity after the 2022 Midterm Elections in which Democrats lost the House control but had a stronger than anticipated display, they skipped a vote and, by acclamation, elected Congressman Hakeem Jefferies to become the Democratic Party's top leader in the Congress' lower chamber succeeding Rep. Nancy Pelosi, making him the first Black person to lead their caucus in the Congress.
Furthermore, in a speech following Wednesday's vote, the US House Minority Leader-elect said they'd reach across the aisle to work with GOPs. However, he added that Dems would repel extremism whenever necessary. Jeffries continued: Our Caucus is better; America is better, and the World is better because of the incredible leadership of Nancy Pelosi.
Humbled to be elected incoming House Democratic Leader.

Ready to get to work.

🇺🇸🇺🇸🇺🇸

— Hakeem Jeffries (@RepJeffries) November 30, 2022
So, who is Mr. Hakeem Jeffries, and what does his rise mean for the Democrats' future? First, let us have a look. Hakeem Jeffries will be succeeding Californian Representative and the current Speaker of the House of Representatives, Nancy Patricia Pelosi, as leader of the Dems caucus. She was the first female in American history to lead the role.
Younger Generation of Democratic Leadership
On November 17, Ms. Pelosi declared that she would step down from her Congressional leadership role, ending a twenty-year streak as the top Democrat in the U.S. House of Representatives. Along with Pelosi, two other top House Democratic members, Congressmen Steyn Hoyer serving Maryland's 5th District, and James E. Clyburn, representing South Carolina's 6th District, announced their departure.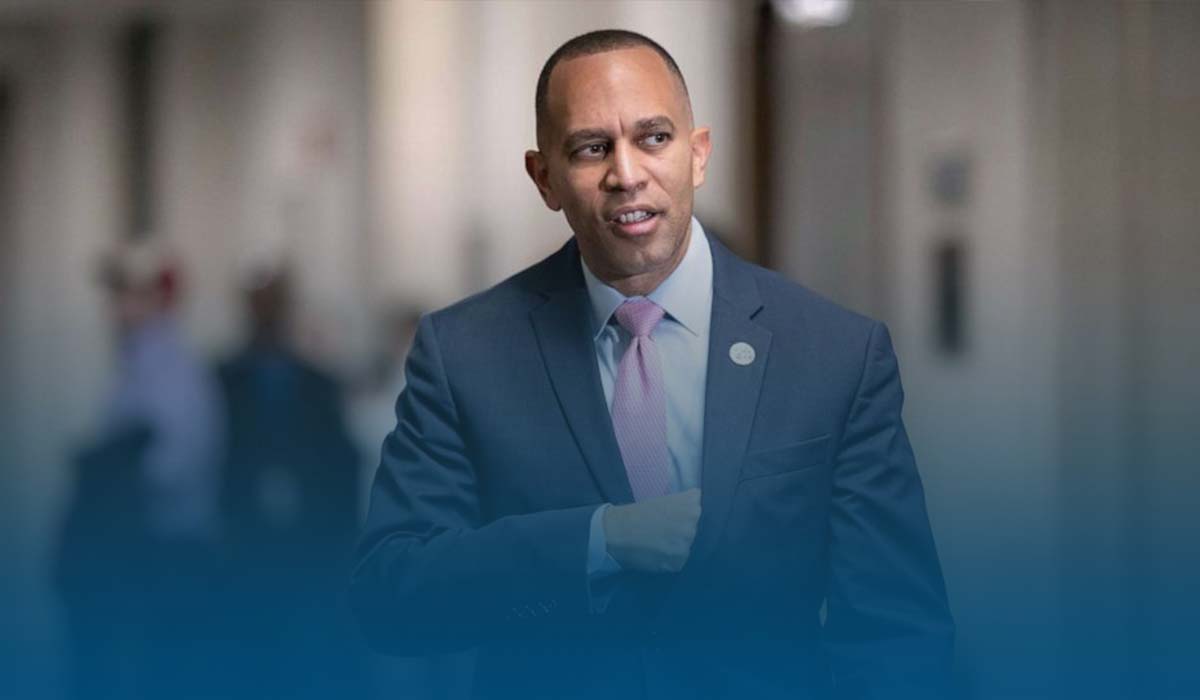 She said on the House Floor; however, she would remain a Congressional member and complete the tenure to which she was just elected. The departure of top House Democrats ushers in a younger generation of Biden's Party leadership, including the first Black American Rep. Hakeem Jeffries. Jefferies, 52, is joined by 43-year-old Rep. Peter Rey Aguilar, serving California's 31st District, and 59-year-old Rep. Katherine Marlea Clark, serving Massachusetts' 5th District as a Caucus Chairman and Whip, respectively.
Read Also: Jan. 6 Panel Interviewed Wisconsin Assembly Speaker Robin Vos